The Power of Forecasting in Preventing Future Pandemics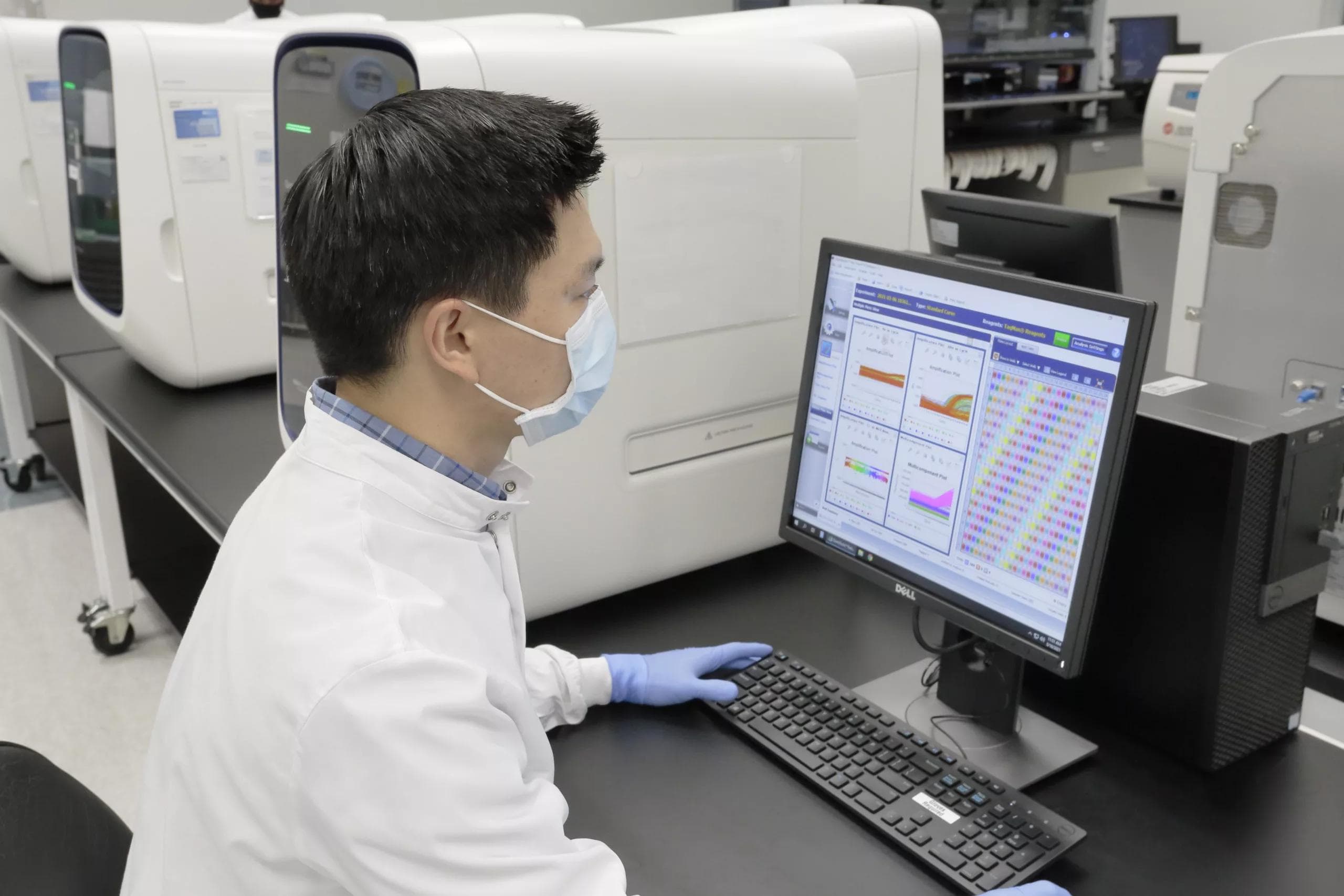 The formation of the Center for Forecasting and Outbreak Analytics (CFA) is a significant step toward ensuring that our nation has the critical infrastructure needed to best prepare for and prevent future pandemics.
As the leading population genomics and viral surveillance company, Helix understands the powerful role that forecasting plays in guarding us against the next inevitable variants or novel pathogens. At the local level, leveraging genomic variant data to forecast how the pandemic may spread played an integral role in our company's ability to manage our supply chain so that we could provide uninterrupted diagnostic testing during Delta and Omicron surges. Further, the local viral surveillance analytics we provided and continue to provide to our health system partners, in partnership with the Centers for Disease Control and Prevention (CDC), have been key to helping them efficiently and effectively manage their labor force, capital and logistics to prepare for future surges.
As one of the first private labs to partner with the CDC on SARS-CoV-2 variant tracking, we've learned a few key points that are essential to the development of any effective, sustainable future early warning systems:
Modernize Data Infrastructure: The patchwork of technology capabilities between federal, state, local and healthcare partners hinder our ability to share data in real-time. Many of our health system partners have told us that receiving sequencing data back from their local and state agencies could take as long as 60 days, if it even occurred at all. Standardizing bi-lateral data-sharing protocols and technology endpoints will be essential to ensure that knowledge is disseminated rapidly.
Enable Data Linkage: The ability to link genomic surveillance data with clinical data across the U.S. is critical to truly understanding the operational impact on provider systems and the disease impact on patients and citizens. The CDC Forecasting Group has been a leader in working with parties to build provider systems. We are doing similar work with our network of health systems and are excited to build up those capabilities nationally.
Expand Public-Private Partnerships: The last 2 years have shown that public private partnerships can be a force-multiplier, enabling both the public and private sector to achieve their missions at lower cost and with higher reliability and innovation. We've seen this intimately in our partnerships with the NIH, CDC, HHS and FDA and believe that if structured correctly, early warning systems can leverage the existing at-scale technical and laboratory capabilities of private organizations and partnerships with a broader set of stakeholders to develop them at a much quicker speed.
The CEO at one of our health system partners likened the important work of viral monitoring and viral early warning systems to the state of hurricane forecasting: "Twenty years ago, we had very little visibility to hurricane impact, and so we just battened down the hatches and closed the facilities… whereas today, we have the ability to operate through times of crises, except for the very worst scenarios. My hope is that in the future, we learn to predict and manage pandemics so that patients can be seen and managed, irrespective of surges."
Scientists predict that there is a >50% chance that the global population experiences another pandemic as deadly as COVID-19 within the next 25 years. When "Disease X" inevitably arrives, real-time access to this type of data for providers and patients will be the determining factor of whether or not they'll be able to provide or receive the essential care needed. We look forward to continuing to provide our expertise and resources to support efforts to manage the next global health crisis.
Watch James speak at the White House Summit on Strengthening the Nation's Early Warning System: