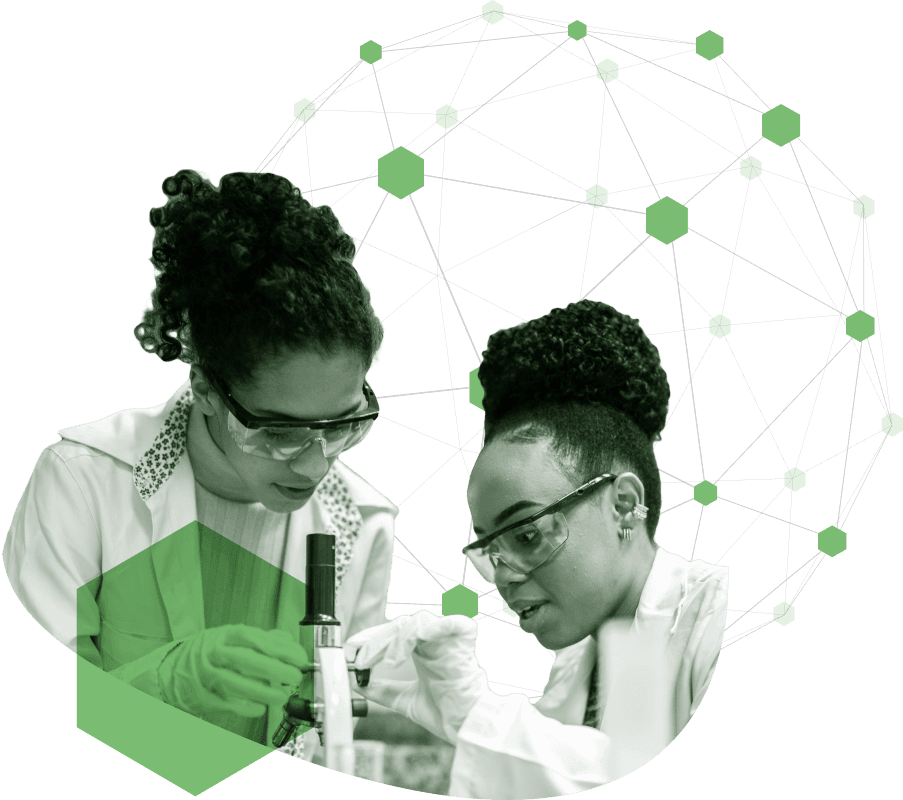 Life Sciences
From Discovery to Commercialization
Helping life sciences companies bring innovative, personalized therapies to patients faster through the application of real-world clinico-genomic data and our extensive health systems network.
Get in Touch
Applying Population Genomics and Viral Surveillance to Enable the Scale of Personalized, Integrated Life Sciences Solutions.
Helix provides a comprehensive platform of solutions that can be used to turn our proprietary clinico-genomic database of Exome+ sequencing data and deep phenotypic data on recontactable individuals into actionable insights for your organization. These solutions also leverage our extensive network of health system partnerships to accelerate efforts across the drug development process from discovery, all the way to commercialization.
Accelerate Your Efforts Across the Drug Development Process
Discovery & Preclinical
Support target identification and biomarker discovery.
Clinical Development
Phase I - Phase II - Phase III
Use genomics to identify better patient populations to accelerate enrollment and reduce trial length. Develop better patients analytics to prepare for both market access and product launch plans.
Commercialization
Phase IV
Leverage genomics and our health system network to support Phase IV studies, surveillance efforts and commercialization.
What We Do
Exome+® sequencing data plus longitudinal EHRs on recontactable individuals enables:
Identification of promising targets and biomarkers for drug candidates
Validation of candidates of interest in custom cohorts and independent dataset(s)
Combining our population genomics health system network and clinico-genomic databases to accelerate clinical trials and generate deeper insights for later stage trial design and drug label application:
Genotype-first approaches to accelerate patient enrollment
Proactive whole exome sequencing during a trial to drive further genetic insights
Early use of pharmacovigilance to understand adverse drug reactions and identify populations with increased or decreased therapy responses
Our dynamically refreshed clinical dataset and heath system network facilitates:
Use of real-world epidemiology data and analytics for market access and pricing discussions
Longitudinal monitoring for label expansion studies
Enabling the Application of Genomics for Life Sciences Companies at a Scale and Depth Not Previously Possible
Versatile 
Exome+® Assay
Go beyond GWAS
Panel-grade clinical exome provides the performance of a targeted panel, the breadth of a microarray, and the completeness of an exome — all in one assay
Unparalleled 
Population Reach
Expand in real time
Unheard-of scale and reach into a variety of populations with our network of population genomics programs across the United States
Genetic 
Research Expertise
Get started quickly
Analytic, genetic and scientific expertise working with large clinico-genomic datasets through our database of consented patients
Unique 
Real-World Datasets
Customized to your needs
Diverse clinico-genomic data, continuously growing in scale, with longitudinal EHR data regularly refreshed
Get in Touch
To learn more about how we can work together, complete this form and we'll be in touch soon.