Our Top Viral Surveillance Insights in Mid-July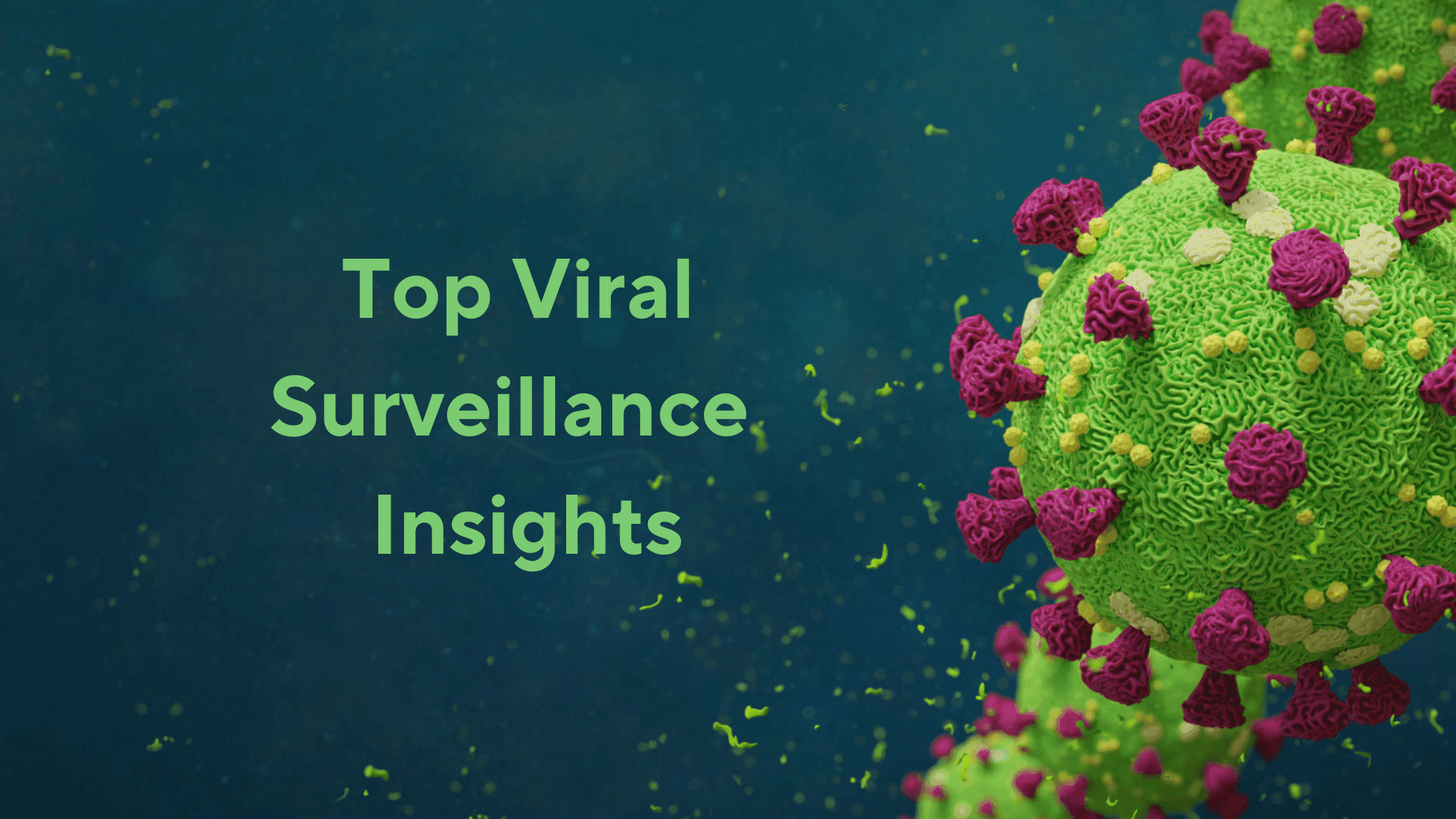 With Omicron BA.5 continuing to surge, here are the top 3 viral surveillance insights for this week:
1. Reinfections are happening more often but NOT more quickly: While many have been concerned that the average time in between infections has decreased, our data is actually showing that it has increased from 230 days in April, to 270 days in July. This indicates that the vast majority of reinfections are still occurring in people that were originally infected before the Omicron wave. However, the rate of reinfection (or how often people are getting reinfected) is rising faster than before, likely because of waning protection from vaccines and previous infections.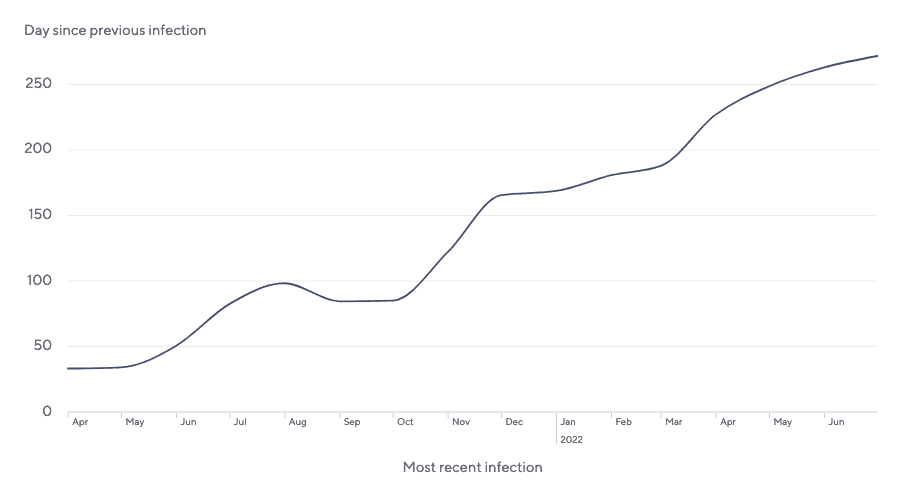 2. Omicron BA.5 is Taking Over but Positive Cases Overall are Flattening (for Now): BA.5 is now at ~60% of cases (from 41% two weeks ago), with BA.4 and BA.2.12.1 taking a backseat at 13% and 15%, respectively. While BA.5 was initially growing more quickly in the northeast, most states are now following the national trend, with possible reasons including a combination of how transmissible BA.5 is and increased summer travel. Our latest models predict BA.5 will hit 95% by early August. As the other variants decline in prevalence, positive case volumes are flattening nationally. But as BA.5 may still cause them to rise, it will be important to watch – if not for rising hospitalizations, for planning around potential staff shortages.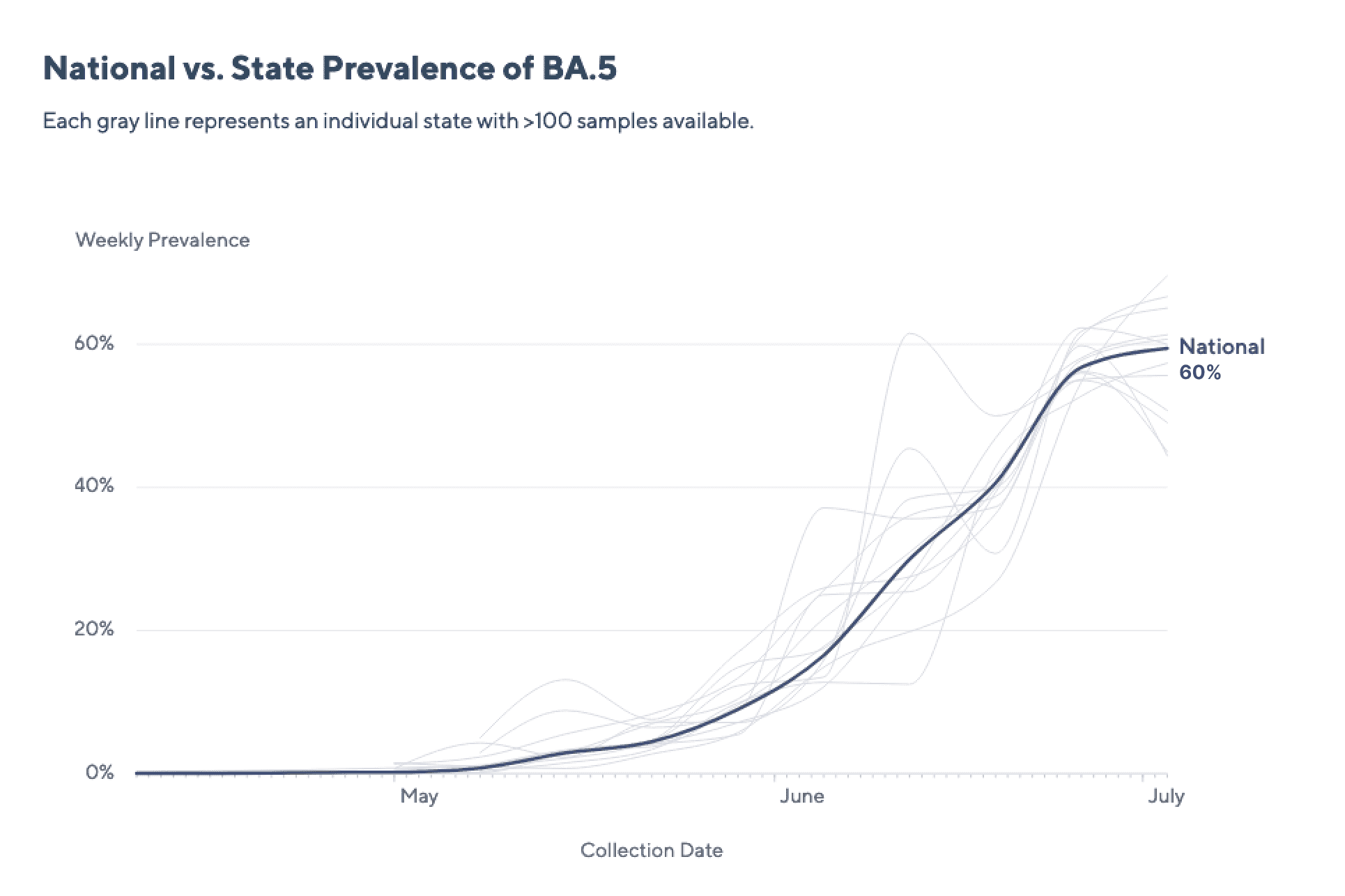 3. Will BA.2.75 Surge in the Fall? You may have read that we identified the 3rd case of BA.2.75 in the U.S. last week. Since then, there have been close to 10 identified across the nation. As a reminder, experts are concerned about BA.2.75 because it has a mutation in a site predicted to evade previous infections, which means reinfections may rise further in the fall.