Our Top Viral Surveillance Insights in Mid-June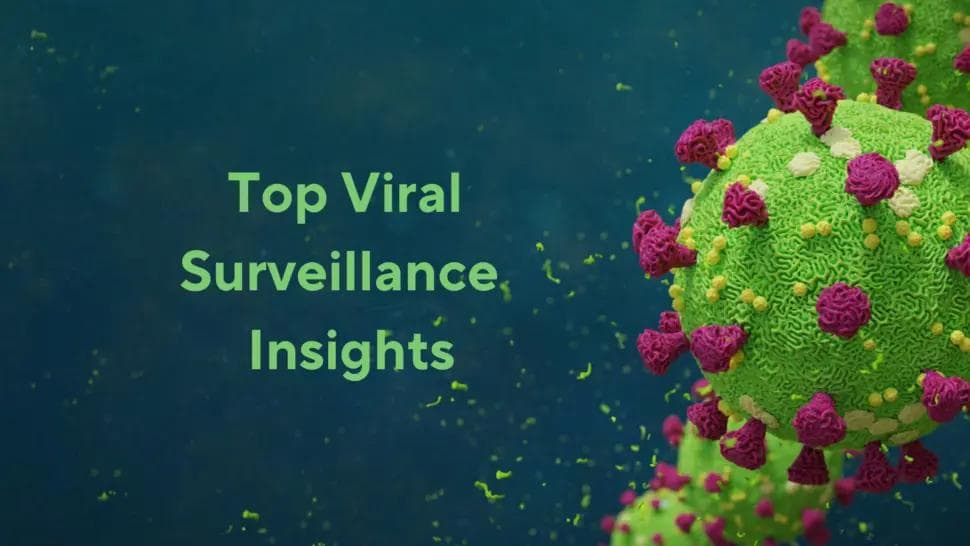 We're seeing a continuation of our last set of viral surveillance trends from the Helix dashboard. Below are our top 3 takeaways, as well as, our commentary on what this means for the trajectory of the pandemic:
The Omicron Subvariant Fight is Turning: BA.4 and BA.5 continue their upward growth, now at ~20% of cases nationwide (up from 7% two weeks ago). BA.2.12.1 has finally started to show signs of decrease at 56% (from 58% before), showing BA.4 / BA.5 will likely take over in a few weeks.
Impact on Case Count Unclear: Wastewater levels have flattened for the first time in several weeks and cases are even starting to go down in the Northeast. This means there may be a slight lull or even decrease in cases, unless (or until) BA.4 and BA.5 cause them to rise again.
Are you Optimistic or Pessimistic? If the former, you'll look to South Africa where BA.4 / BA.5 dominance did not result in more severe disease. If the latter, you'll reference Portugal where hospitalizations and deaths have risen week-over-week, but even the European CDC says they're still below the levels reached in the previous Omicron peak, and have mainly been among those aged 60+.
We've been asked by CNN, US News and TIME about what all these subvariants mean for the trajectory of the pandemic as a whole?
While the virus mutating is not new, having multiple lineages replacing the previous one so quickly, is. And though most of the recent evidence shows it won't result in more severe disease, the risk of developing long COVID, which happens in ~7-30% of people, is enough of a reason to stay vigilant. Being able to join variant data with clinical information as quickly as we can in order to have the earliest warning possible on if there is a rising concern in your area, continues to be something we at Helix strongly advocate and will be helping to make a reality.

Stay up to Date With Helix