Our Top Viral Surveillance Insights in May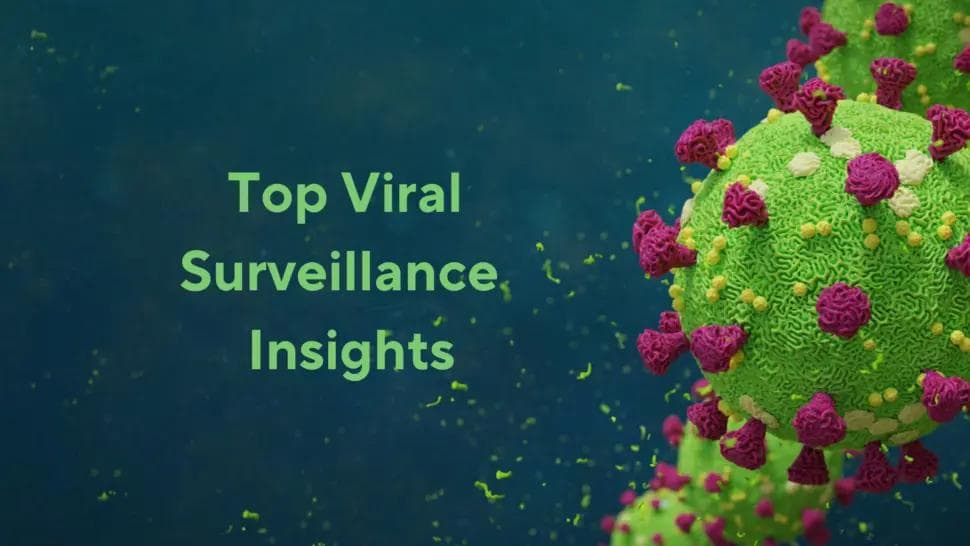 Scientists at Helix continue to track COVID-19 and flu through our nationwide viral surveillance efforts and have been providing this information directly to our health system executives. We'll be posting our latest insights more regularly here, in case the information may be helpful for other healthcare leaders in formulating response efforts.
Our Top 5 Insights This Week:
It is still difficult to tell if the Omicron BA.2.12.1 curve is flattening, but cases appear to still be on the rise. Our numbers show it at 40% of all positives as of last week (up from 20% in mid-April).
While the European CDC recently classified BA.4 and BA.5 as VOCs, we are still seeing these variants at very low levels in the US. This shows sub-Omicron variants are becoming more diverse and it is becoming harder to rely on another country's trends for insights. All the more reason why a US-specific viral surveillance dashboard continues to be critical for early warning efforts.
With reinfections becoming more common, there are concerns about long COVID and whether or not you can get Omicron twice. Our latest analysis shows that the original infection of most April reinfections were Alpha or Delta (not Omicron), which hopefully means there is at least some layer of protection from BA.1 against the current wave.
Out of the monoclonal antibodies still available, Eli Lilly's Bebtelovimab and AstraZeneca's Cilgavimab are still effective against the Omicron sub-variants, as is the drug Paxlovid. However, reports of COVID 'rebound' infections are emerging, most likely due to Paxlovid not clearing the virus completely. Providers are working on the best remedy which may include extending the days of treatment or waiting to take Paxlovid after a person's immune system has had a chance to react. These examples stress the importance of continuing to reassess treatments against subsequent strains as COVID continues to evolve.
Finally, we are seeing Flu A positivity rates increasing, which is unusual as flu had declined during the winter Omicron wave, supporting a theory of "viral interference". Flu positives are still much lower than COVID, but interestingly, younger age groups appear to be more susceptible (unlike COVID, where the positivity rates are more consistent across age groups).
Stay up to Date With Helix