How can DNA make an effective weight loss tool even better?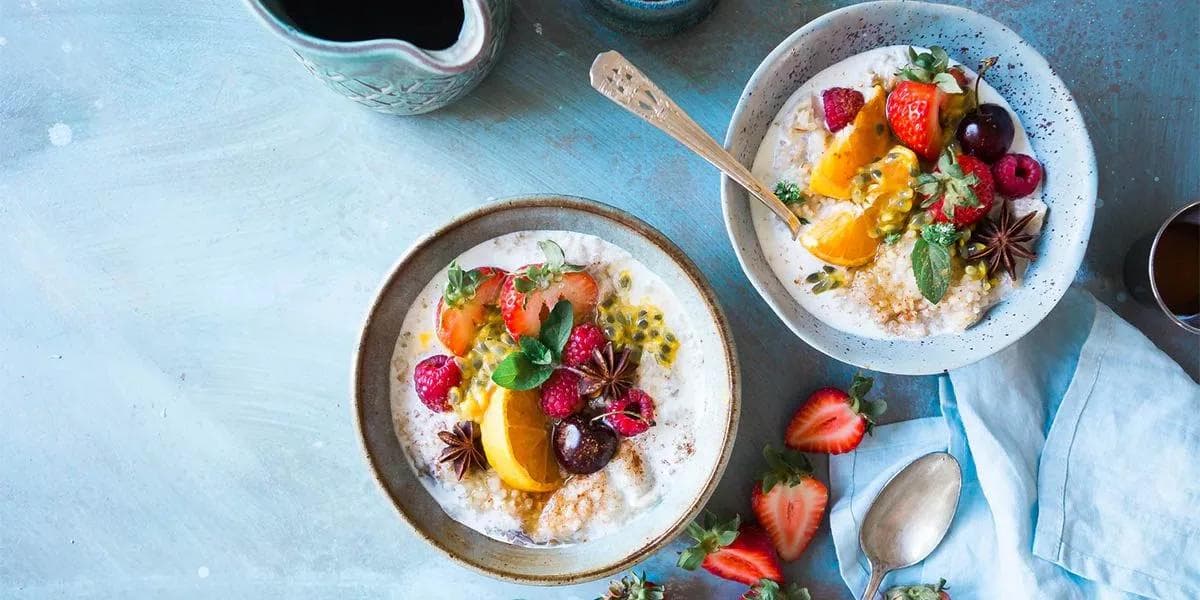 You've earned it: The rush, excitement, and stress of the holidays is behind us, and it's time to truly make 2019 a you year. For many of us, that may mean setting weight loss goals. It's never easy—we've all had a New Year's resolution or two fall short over the years—so it helps to have a proven tool in your toolkit that helps you take the right steps.
Start with proven weight loss principles
Lose It! is the weight loss tool that has helped its members shed over 70 million pounds with proven techniques like calorie tracking, goal management, and activity logging—including support for many popular fitness trackers. Calorie tracking can be tricky if you don't have the nutritional labels handy for everything you eat, but Lose It!'s ever-growing database of over 6 million foods makes it as simple as a tap or two.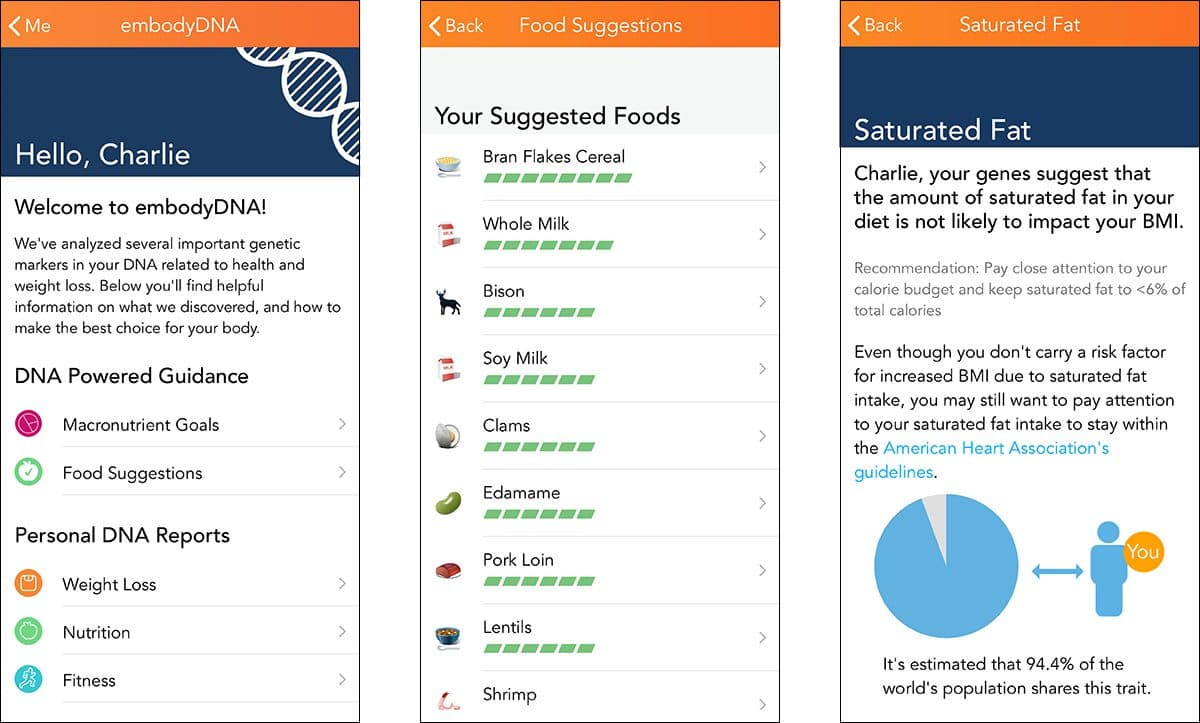 With embodyDNA, you'll go beyond basic calorie counting—you'll get real advice on how to fine-tune your diet based on your unique genetic profile. See which foods are recommended, which types of foods you may want to avoid, and how you can optimize your weight loss strategy to match your DNA. Lose It! is with you every step of the way.
DNA insights can turbocharge your weight loss journey
Now, Lose It! has partnered with Helix to make this fantastic weight loss tool even better. Lose It! + embodyDNA enhances your weight loss journey with unique, powerful genetic insights that are personalized to you. Just submit a saliva sample (don't worry, we'll send you a kit that makes it easy) and you'll get food suggestions that are tailored to your DNA information, like whether you are likely to benefit from a low-fat diet, your metabolism of certain vitamins and minerals, and more.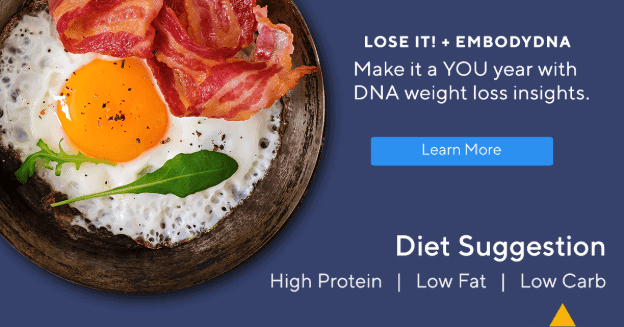 Go even further with everything your DNA has to offer
Once you're set up with Lose It! + embodyDNA, you can use your DNA information for other products in the Helix Store without having to submit another saliva sample. Discover your ancient ancestry with help from National Geographic; learn more about important health conditions with Mayo Clinic; even get a scarf made that's customized to your genetic code.
No matter how you want to make 2019 a you year, Helix is here to help you go even further.