Our Top Viral Surveillance Insights in Early June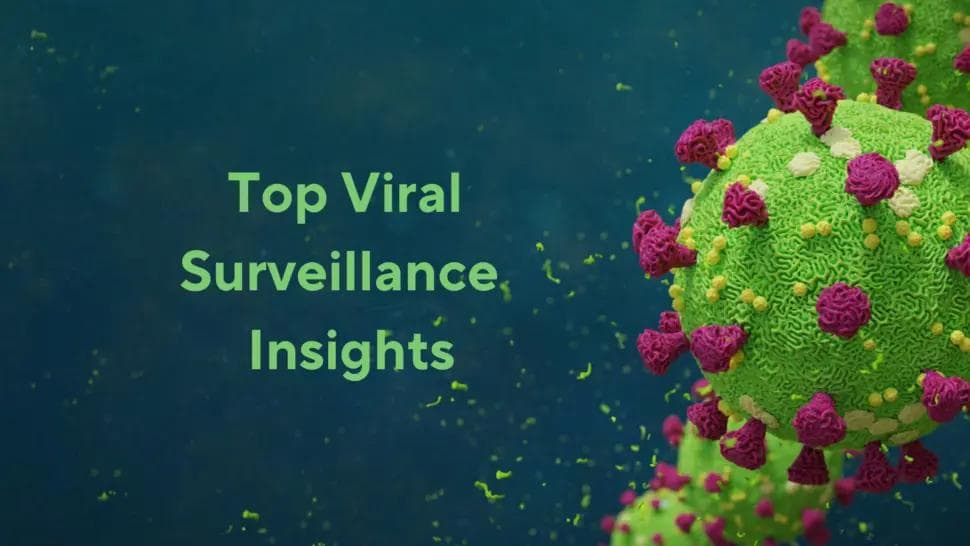 With Omicron BA.4 and BA.5 showing up in the news more frequently, here are the latest viral surveillance takeaways from our nationwide data:
While BA.4 and BA.5 were at low levels (~1%) two weeks ago, the two variants have picked up speed and now, collectively, represent 7% of positive cases nationwide. Seeing their dominance in countries like South Africa warrants we keep a close eye in the U.S. But as our Head of Infectious Disease, Shishi Luo, mentions on CNN, we remain hopeful that like other countries, we also won't see a corresponding increase in hospitalizations or deaths. For now, BA.4 and BA.5 are growing at a slightly faster pace than BA.2 did, and in particular, more so in California and Texas than in other states.
Because BA.4 and BA.5 have a particular mutation that is unique, the monoclonal antibody Eli Lilly's Bebtelovimab is the only one still fully effective against it, as is the drug Paxlovid. AstraZeneca's Evusheld is less effective compared to BA.2 but still has some neutralizing ability.
Even with these new sub-variants, the BA.2.12.1 curve has not flattened yet, with BA.2.12.1 now at 58% of positive cases (up from 40% in mid-May). We'll be watching closely to see if BA.4 and BA.5 outpaces it.
As for reinfections, while the majority of April and May reinfections had the original strain of Alpha or Delta, we are now seeing that ~1/3rd had the original Omicron variant (BA.1). So while BA.1 provides some protection against the current wave, it does not provide full immunity. Perhaps by no surprise, being vaccinated and boosted provides stronger protection against hospitalizations and deaths than infection alone.
Finally, while still low compared to COVID, Flu A positivity rates continue to increase. And if Australia's cases are any indication of what it's like to have flu back in circulation after two years of suppression, we may find ourselves having an earlier flu season this winter than usual.
Stay up to Date With Helix