Top Viral Surveillance Insights: Why there may be a 'twindemic' this winter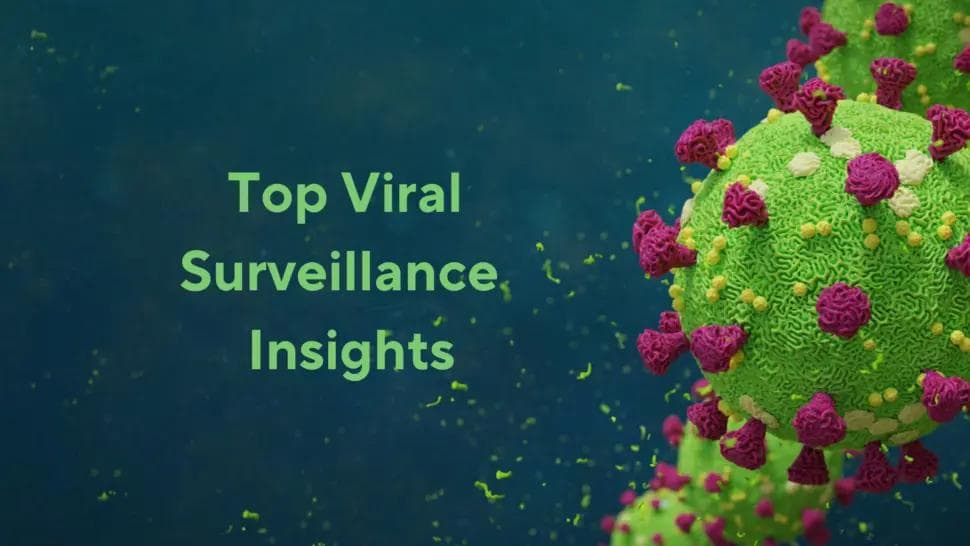 Here are our latest COVID and flu insights before your weekend. Top takeaways:
While flu continues to rise in young children, COVID positivity is highest in older individuals. Both flu and COVID are now showing test positivity of ~10% for individuals under 18 years old. This is up from <1% in August for flu and down from >30% for COVID. While COVID cases overall are still roughly flat, where positives are occurring (and may be even slightly rising) is in those over 45 years old. Having two viruses target both ends of the age spectrum is one reason a potential "twindemic" may occur this winter.
Figure 1. Flu positivity is rising highest in individuals under 18 years old

Figure 2. COVID positivity is mostly in those over 45 years old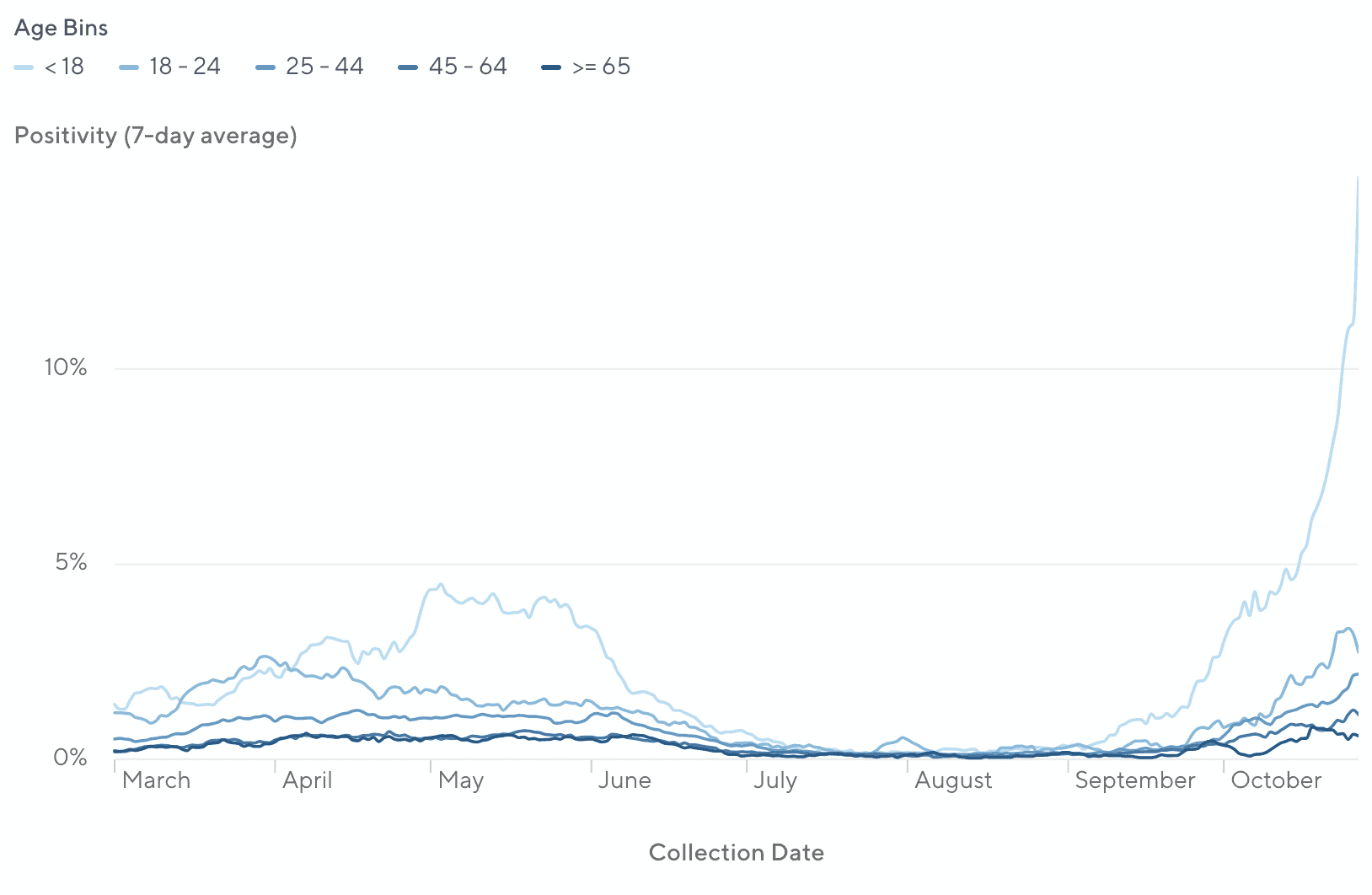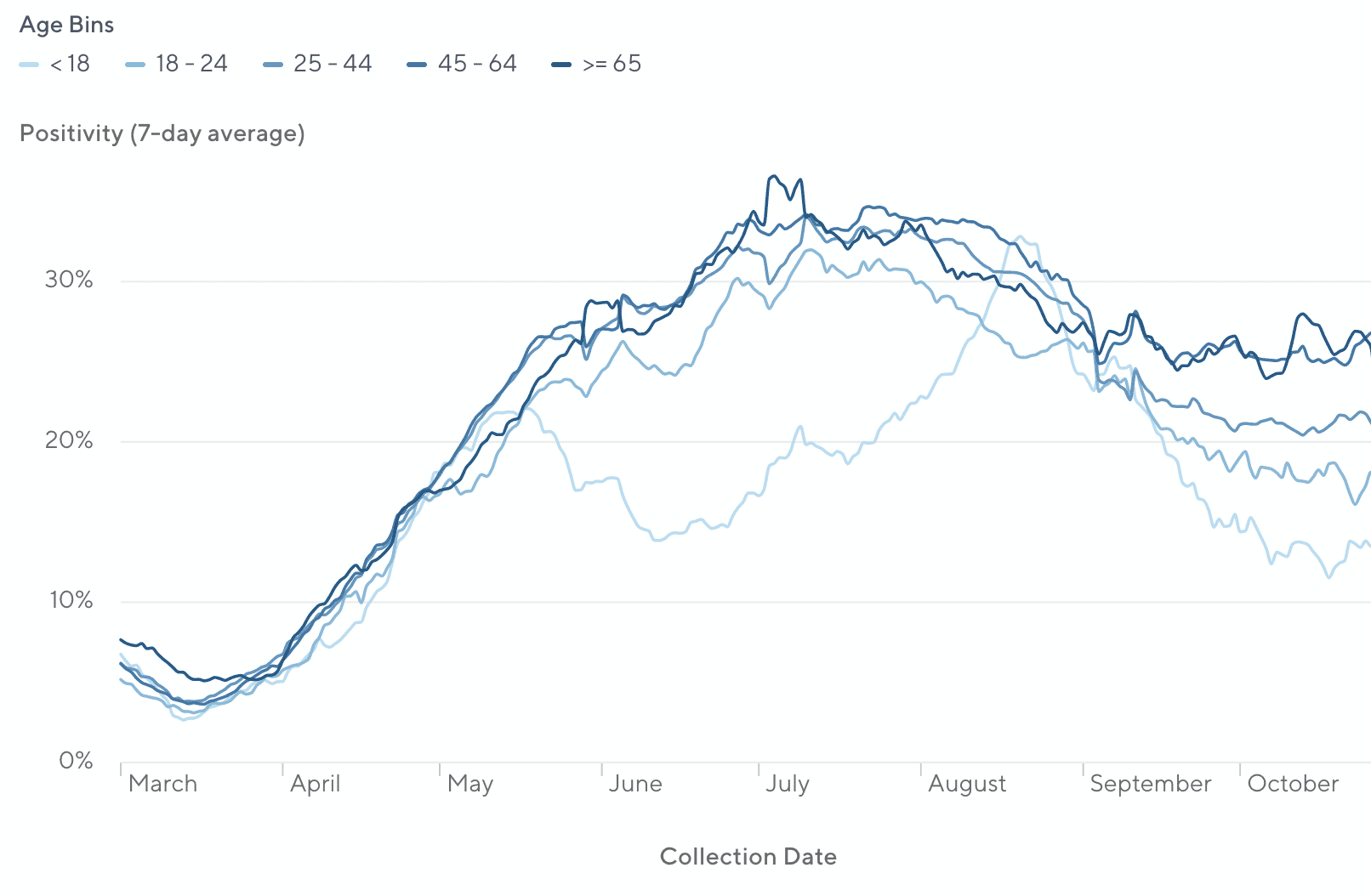 The fastest growing COVID variants right now (BQ.1.1 and BQ.1) all have a mutation in the same genomic position (K444T) known for its predicted ability to escape BA.5 and BA.2 immunity. BQ.1 is now at ~20% of all COVID variants in the US. But we have our eyes on BQ.1.1 which is starting to grow faster than other lineages and has an additional mutation (at R346T) that is expected to provide even further immune escape from BA.2. We predict that whether or not BQ.1.1 out competes BQ.1 in your area could depend on which BA subvariant last swept across your community.
Figure 3. Three of the top five fastest growing variants all have a mutation at K444T

Figure 4. BQ.1.1 has an additional mutation that escapes immunity and is growing quicker than the others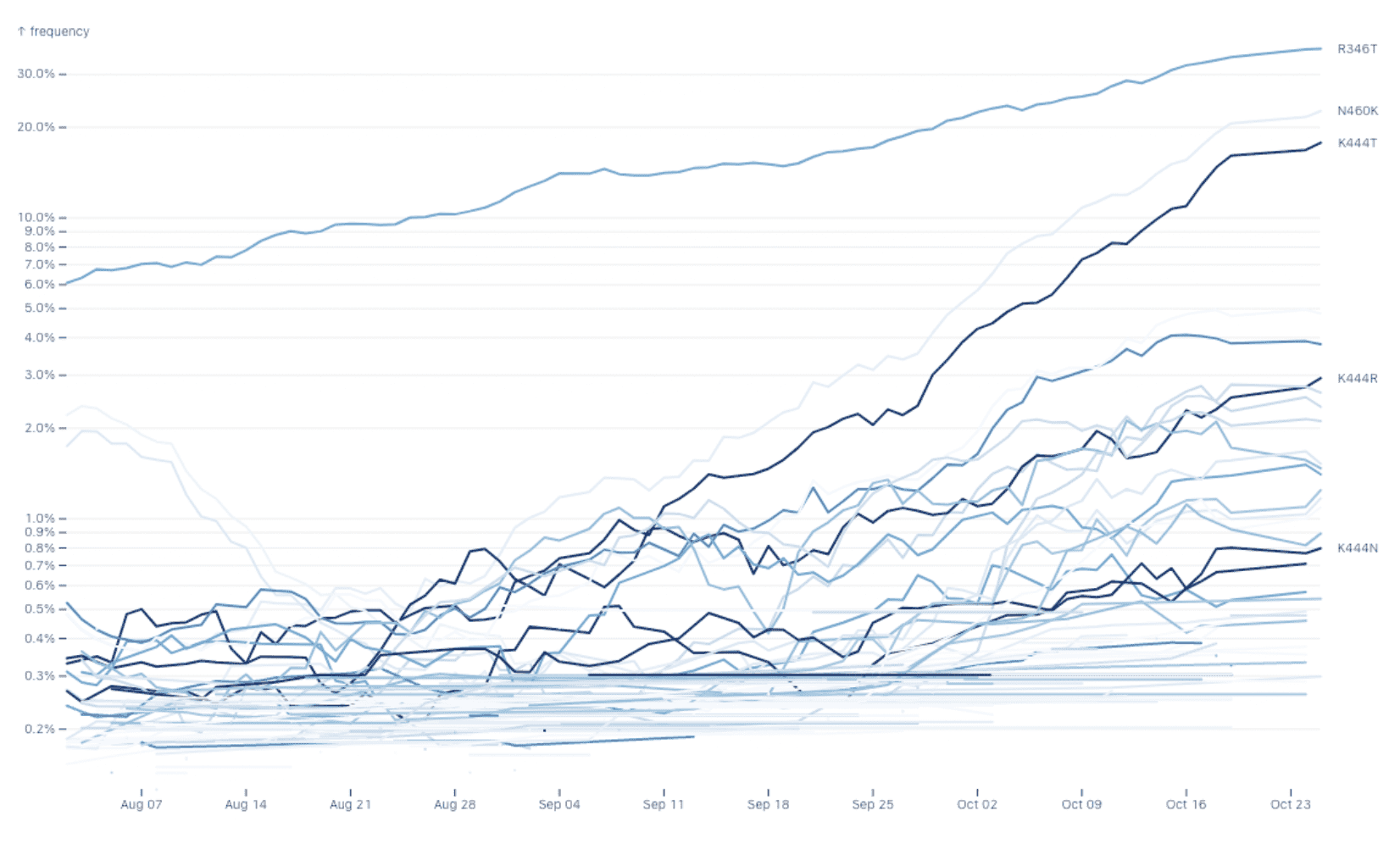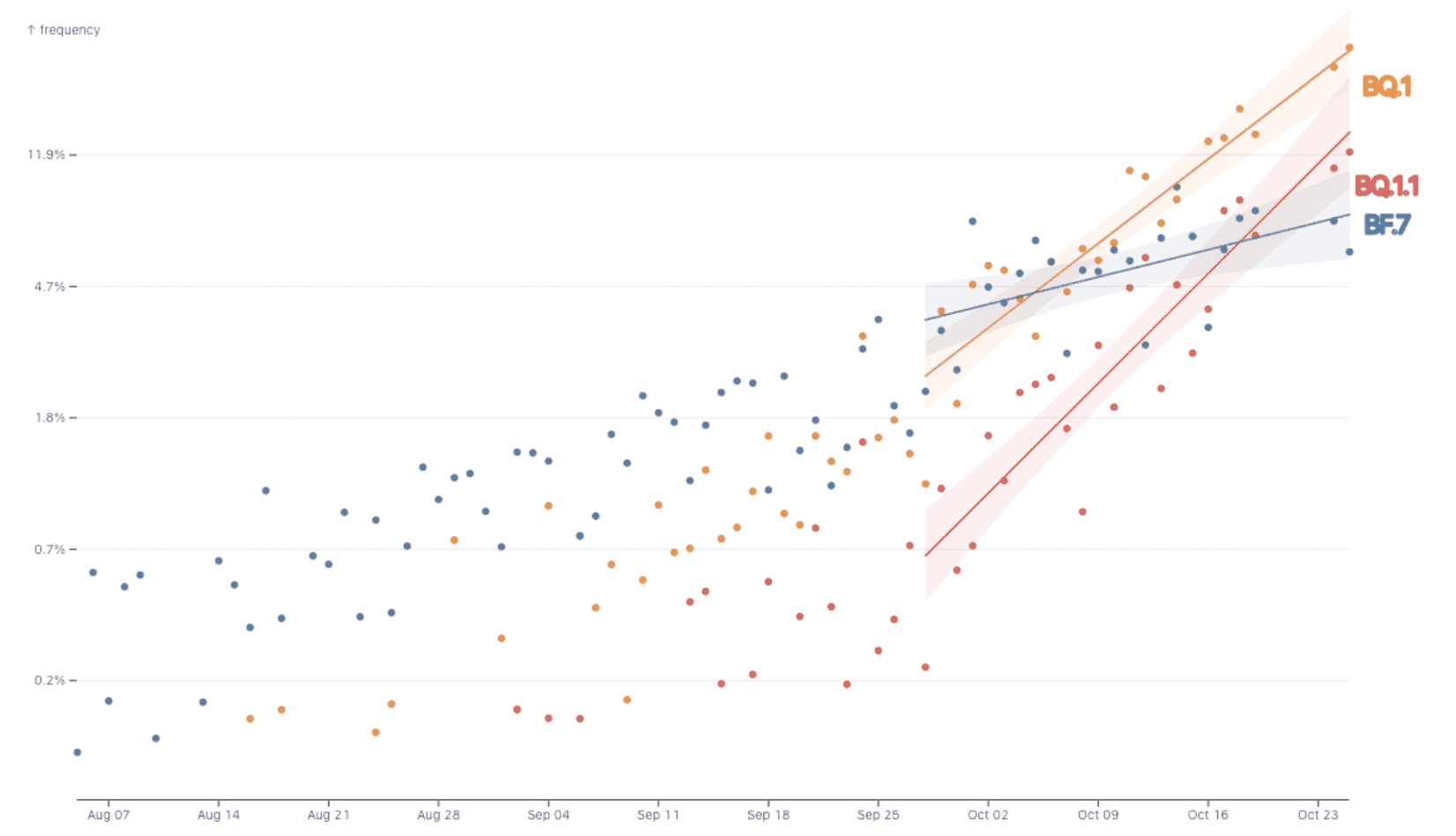 New preprint released shows the bivalent booster is more effective against recent strains. While clinicians are preparing for a potential drop in efficacy of monoclonal antibodies, we were heartened to see that the new Omicron-specific booster is producing a stronger immune response against BA.2.75 and BQ.1.1, both of which are in circulation right now. Hopefully, this will encourage those who have not gotten their COVID booster to strongly consider doing so, especially in light of our continued predictions of a winter wave in coming weeks.
Stay up to Date With Helix