Top Viral Surveillance Insights: XBB.1.5 is the new variant on the block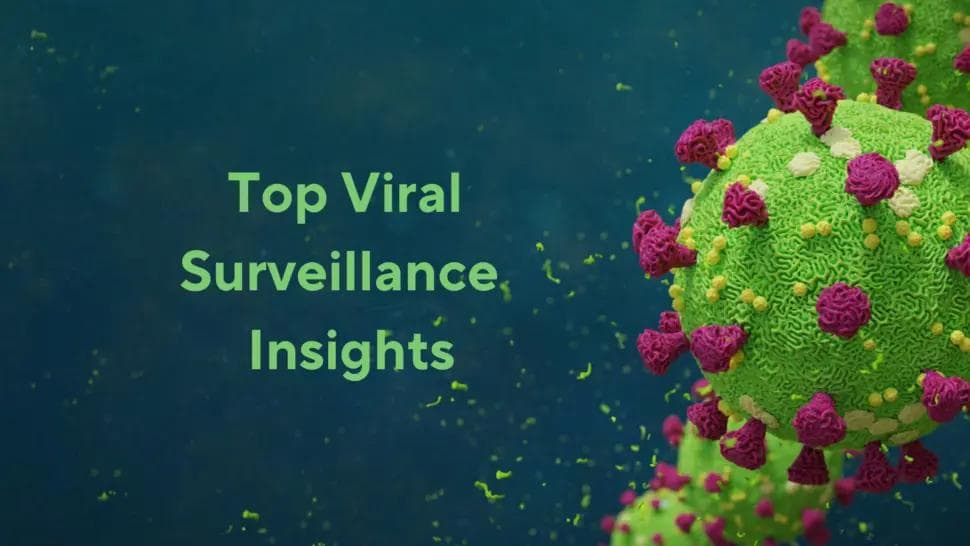 COVID hospitalizations and cases continue to rise in the US. Our top takeaways for the week:
COVID cases are up in most age groups, and highest in the Northeast and South. Cases are up the most dramatically in most adult populations (over 18) and we are also seeing an increase in co-infections with other endemic coronaviruses.

Figure 1. COVID test positivity by age shows cases are up the most for those over 18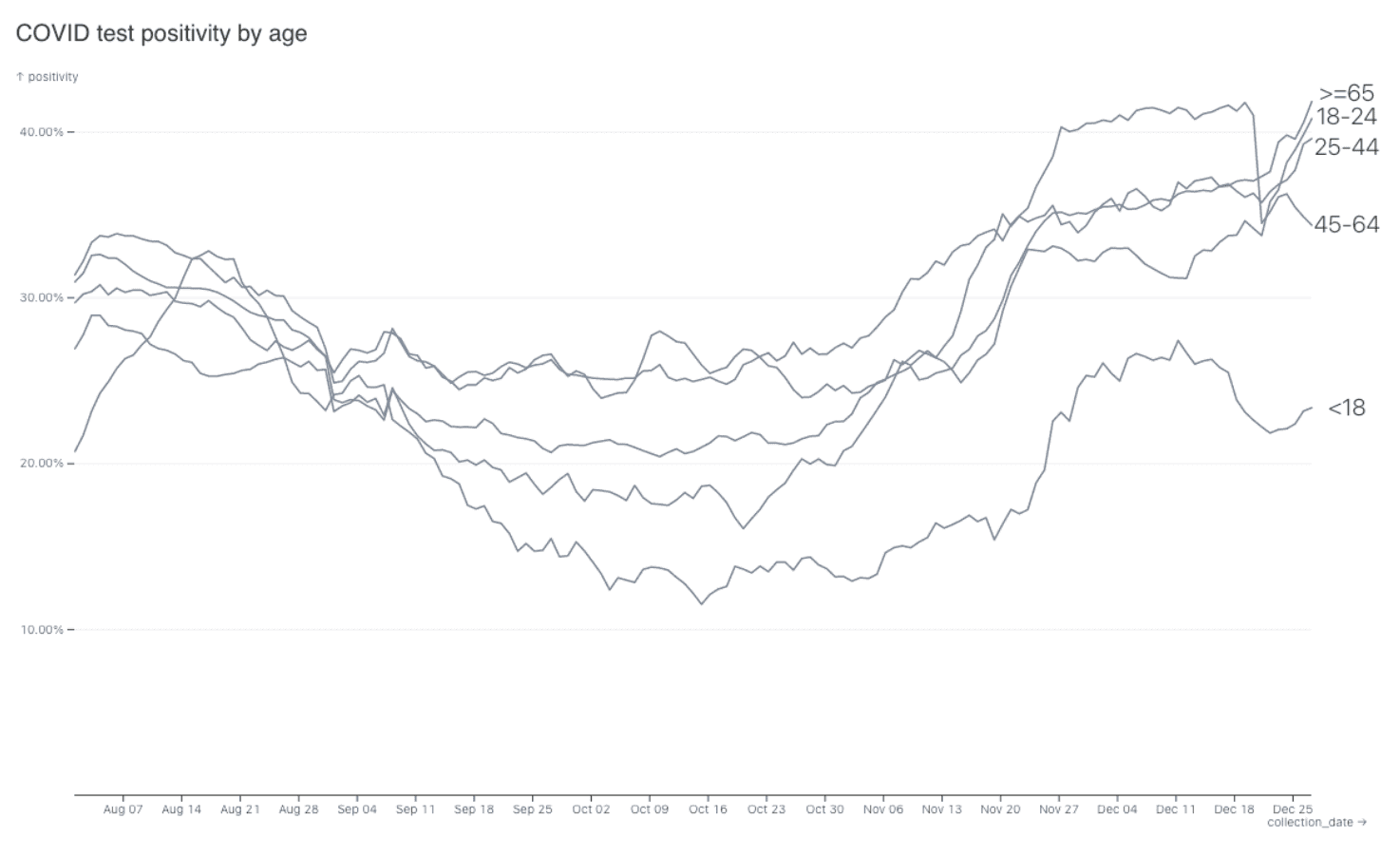 XBB.1.5 is the new variant on the block and is growing faster than BQ.1.1 ever did, but we still don't expect it to result in a wave as severe as Omicron. What makes XBB.1.5 unique is that in addition to the mutation for immune evasion that the BQ variants have, XBB.1.5 also has an unsuppressed ability to bind to ACE-2 receptors which means its immune evasion does not come at the sacrifice of transmissibility. Having both of these traits are the result of two evolutionary steps (rather than just one), which may explain why it took so long for us to see it. It is also the first recombinant variant expected to dominate (it is a combination of the two sub-lineages BJ and BM). But it is not expected to infect different people than XBB.1 or the BQ variants did, so if you had COVID recently, you likely have some level of protection.

Figure 2. XBB.1.5 is growing faster than the BQ variants ever did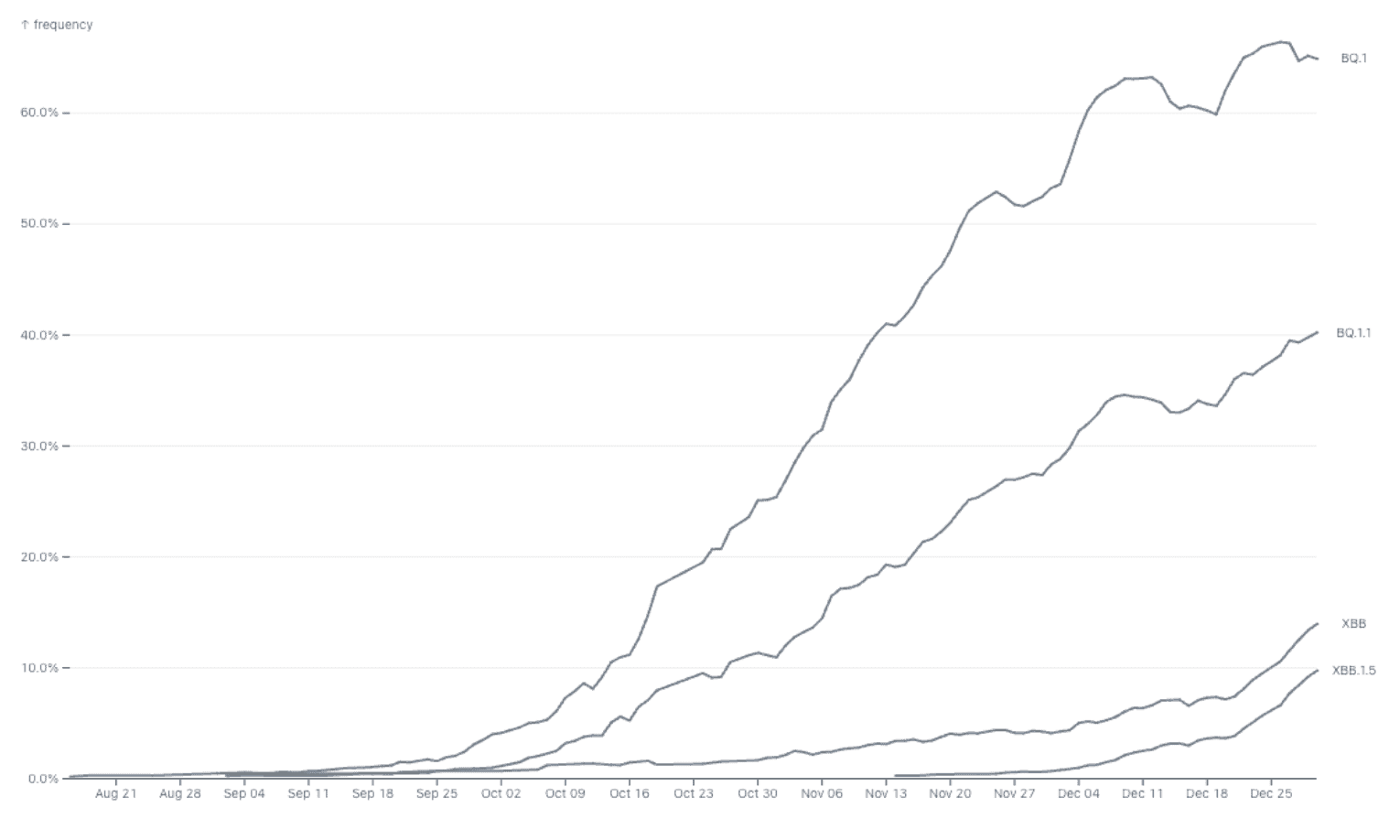 Meanwhile, flu is down in all age groups and seems to have peaked in early December. These dynamics are driven by the H3N2 subtype, which dominated this flu season. However, the overall decrease in cases masks a steady increase in the H1N1 subtype over the past couple of months. Whether H1N1 will increase to the point of driving a second flu peak is yet to be seen, but is something we are keeping an eye on.

Figure 3. Flu is down in all age groups after peaking in December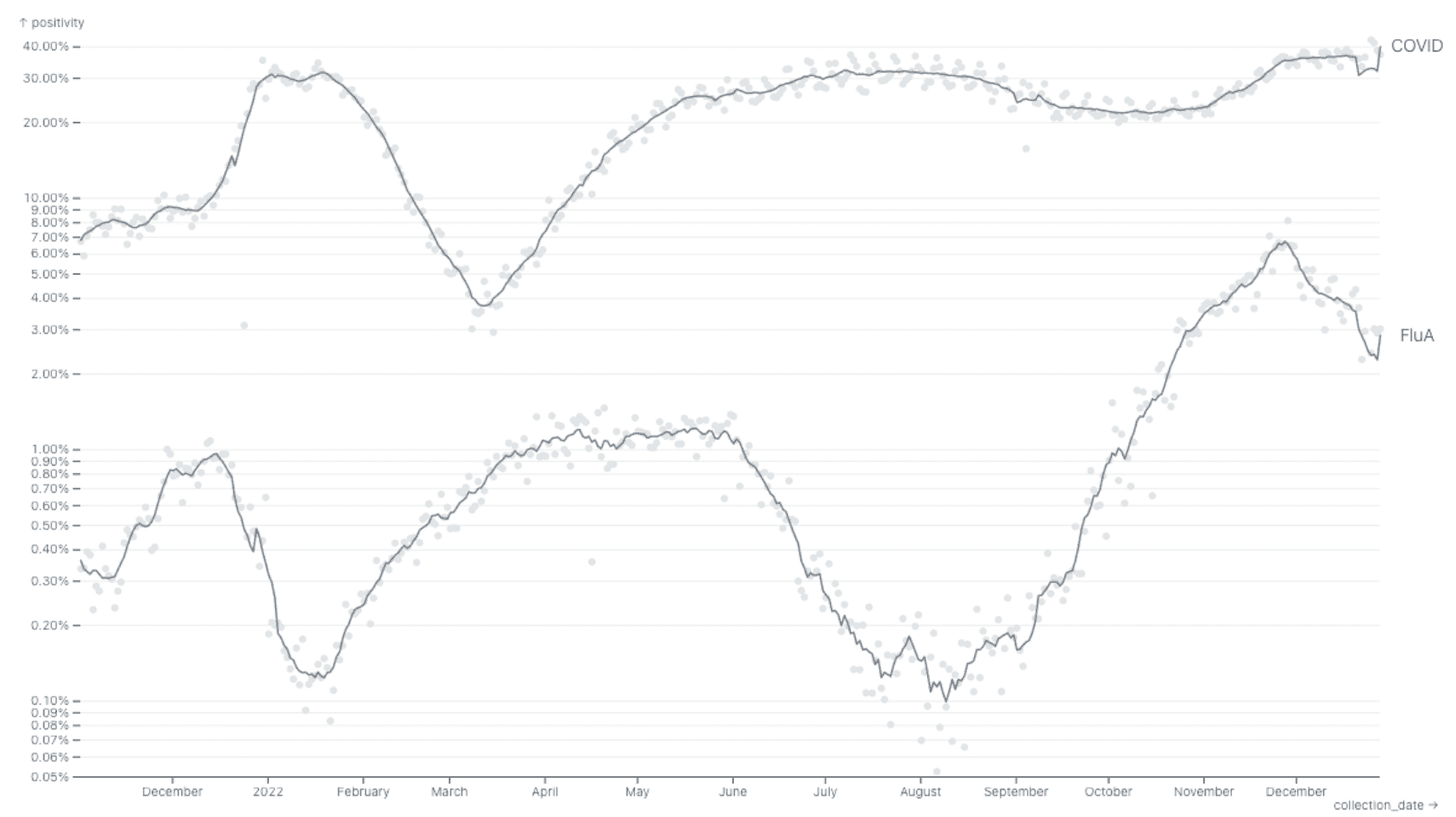 Similar to our recent announcement about building the first ever pan-respiratory viral surveillance program in the US with the CDC, the Sanger Institute shared it is investing to develop a multi-pathogen genomic surveillance system. As the main focus of their initiative will be to reduce the costs of genomic surveillance while broadening the number of respiratory viruses and investing in significant technology development, we are excited about the additional efforts being put in place to better prepare the world for the next public health emergency.