Top Viral Surveillance Insights: BQ.1 dominates in the US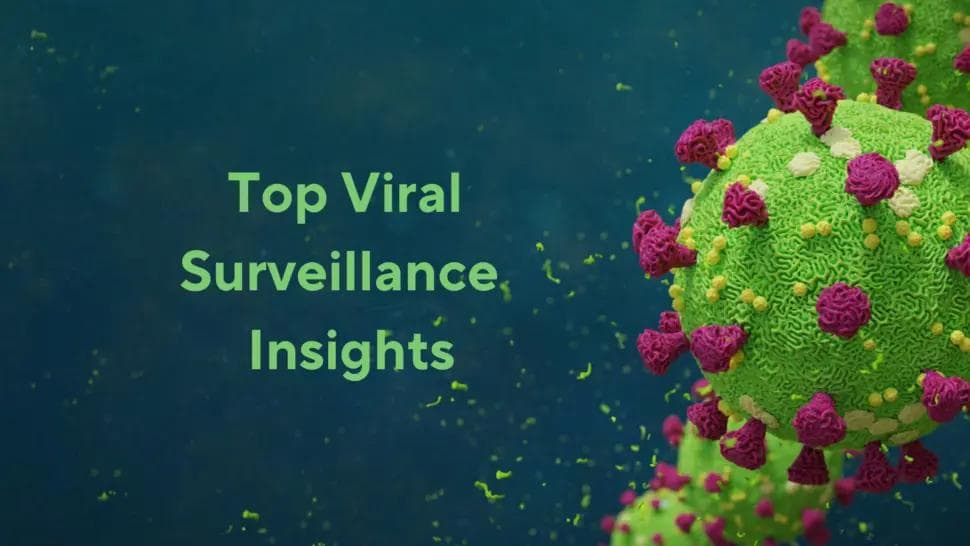 As predicted, COVID and flu cases are officially on the rise in line with the winter season. Here are our top takeaways for the week:
COVID cases are up 55% over the last 2 weeks (as are hospitalizations and deaths), with the BQ.1 and BQ.1.1 variants officially dominating. The two variants make up >50% of all positive cases in our data. While cases were starting to decline in Europe, they are also back up again with the same variants dominating, further supporting the likelihood that they are the leading lineages of the season.

Figure 1. BQ.1 and BQ.1.1 make up >50% of all positive cases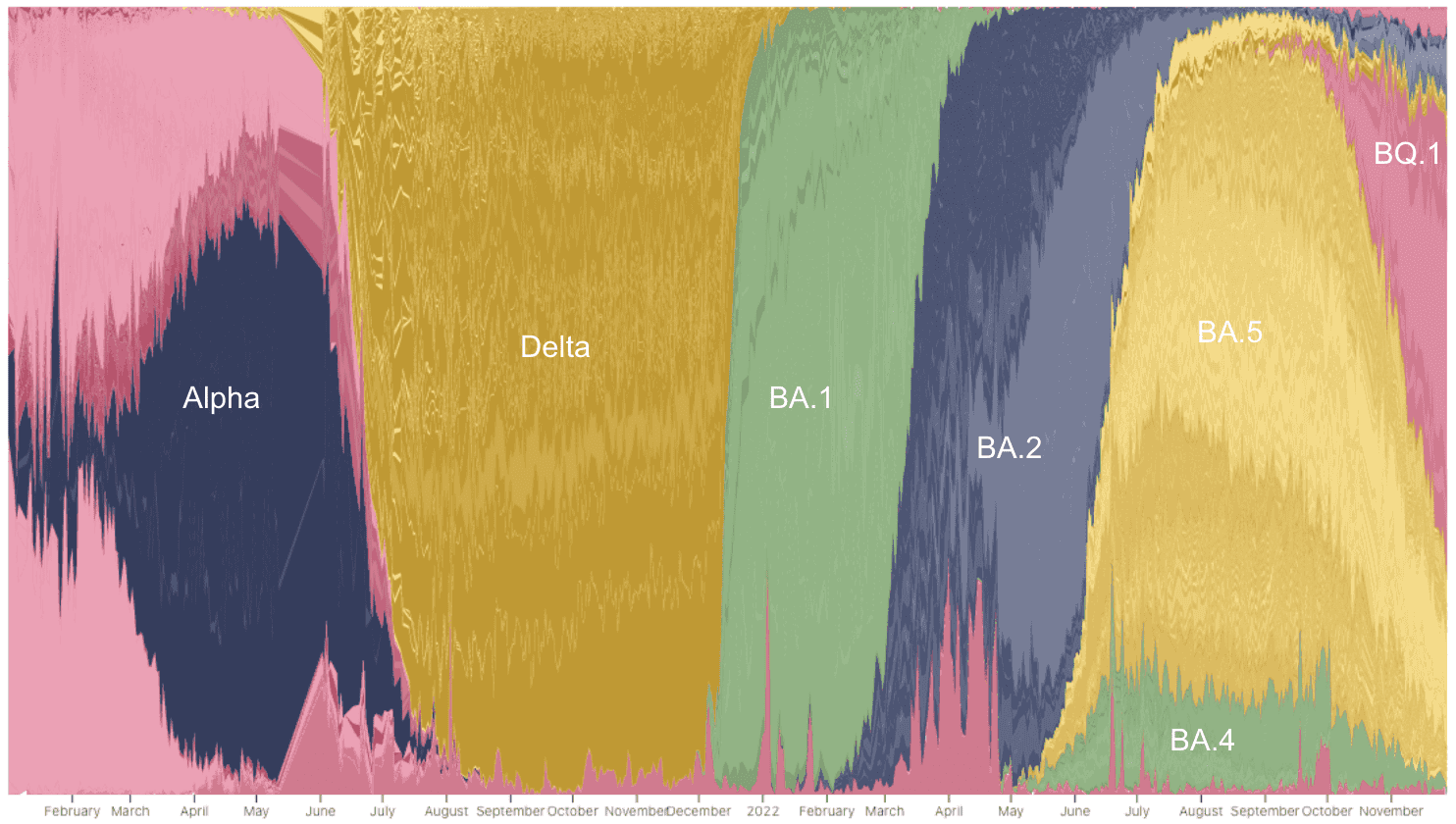 Despite cases rising, we're still not seeing a surge in recent reinfections, which suggests if your last contracted variant was BA.5, you likely have immunity against the BQs. This could be because BQ.1 and BQ.1.1 have mutations that predict higher antibody escape against BA.2 than BA.5, or simply that there's been less time for BA.5 immunity to wane. Regardless, while the monoclonal antibody Bebtelovimab was recently de-authorized, at least the bivalent booster is still an effective preventative measure.

Meanwhile, we are seeing a rise in H1N1 influenza. Early in the flu season, the majority of influenza A sequenced by Helix was H3N2; however, lately we have been detecting an increasing number of H1N1 infections which made up 40% of all flu A sequences in November, up from 35% in October. And while flu has been increasing across all age groups (and most predominantly in those under 18 years old), the H1N1 strain seems to be infecting an older age group, with the median age above 40 years old. Fortunately, the flu vaccines in the US include the currently circulating H1N1 and H3N2 clades.
Figure 2. The distribution of ages with H1N1 are older than H3N2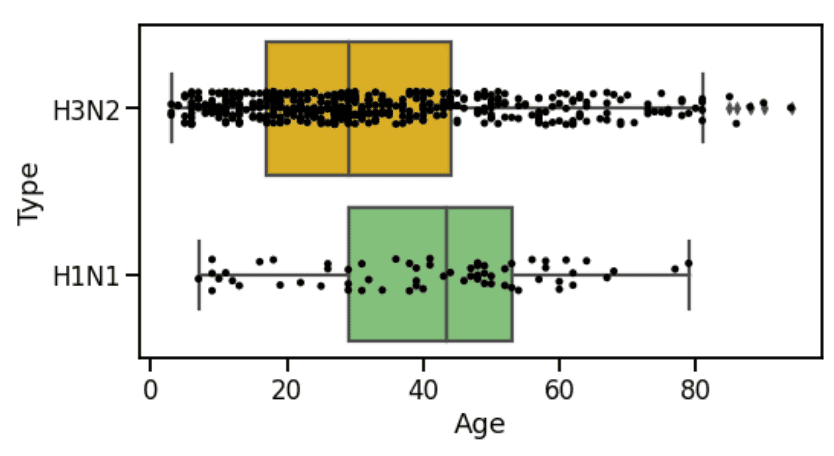 Finally, we are proud to share that we've expanded our partnership with the CDC and health systems Health Partners and Providence. These collaborative efforts are helping to build the first ever pan-respiratory viral surveillance program in the US and prepare the nation for the next public health emergency.