Why Post-Pandemic US Health Systems Will Look – and Act – Differently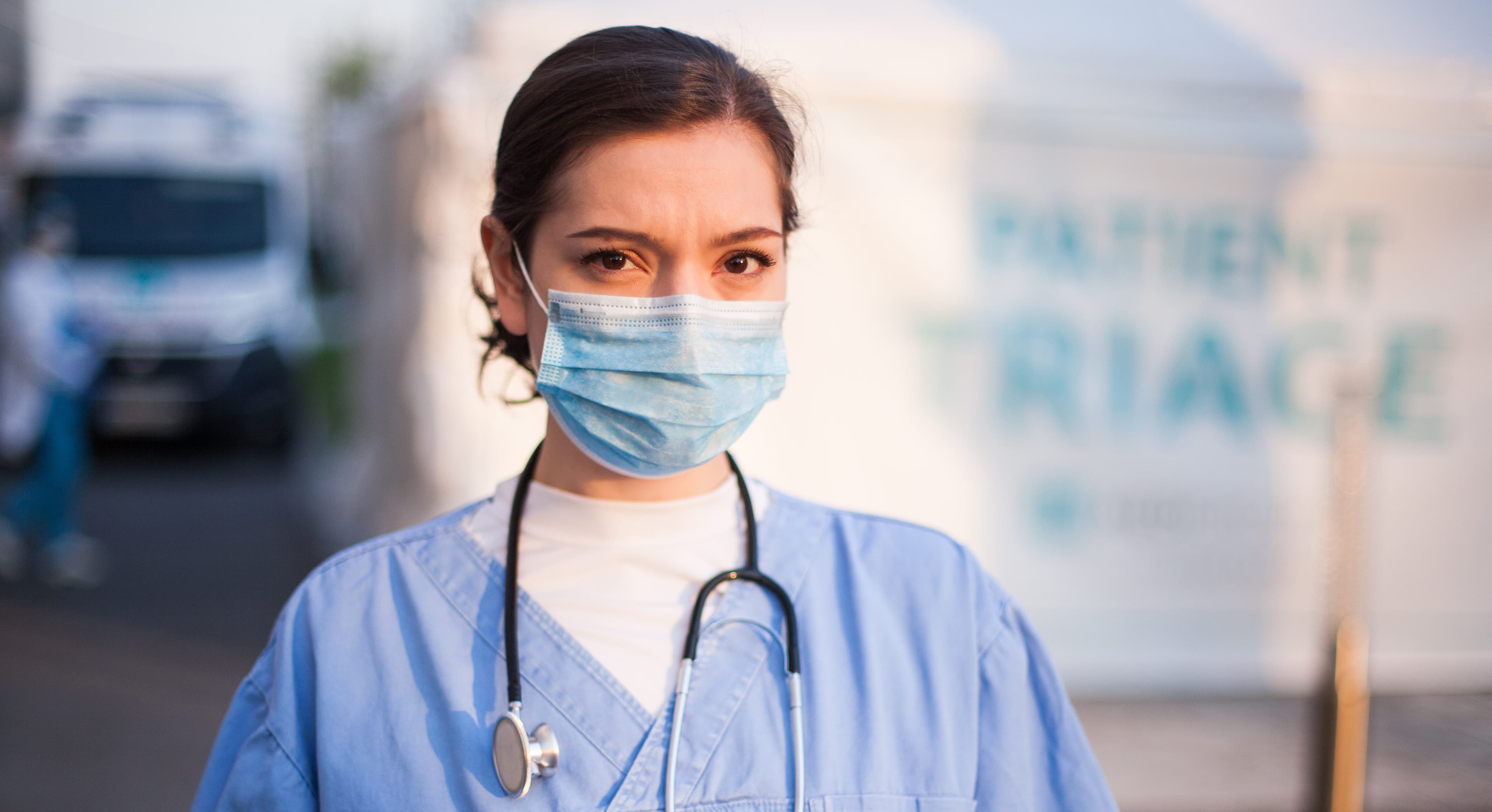 Health systems in the U.S. have always played an important role in supporting public health, but the past two years have required them to step into a more expansive role. With the unexpected demands of an unfolding pandemic, health systems have taken leading roles educating the community about the virus, organizing large-scale viral testing sites, and delivering community vaccination campaigns. Two years in, the need for an expanded health system role has remained and will likely remain in the future.
A longer term role in public and population health will require health systems to systematize current efforts. These efforts will occur in multiple domains and will include the usage of new data types, including molecular data. For example, genetic epidemiology (i.e. the use of next generation sequencing to track viral variants) has already transformed how we monitor, in real-time, the continued evolution of the pandemic. Yet, while there has been a proliferation of national dashboards monitoring variants of concern, this data remains largely absent from the health system. In most cases, sequencing data generated in partnership with local public health departments was returned or published with significant delays (i.e >60-90 day delays), if published at all. Further exacerbating the problem, regional health systems that stretch across state lines had to establish collaborations with each state's department of health, which sometimes differed in their level of cooperation and enthusiasm for funding public health infrastructure.
This lack of data and coordination resulted in major stress on health system operations as they struggled to accommodate overwhelming patient loads. Had they been able to foresee regional data on growing variant trends, weeks earlier, health systems would have been enabled to respond accordingly, whether in the form of forward staging staff or changing staff ratios, altering facilities to meet likely bed requirements, or ramping up preventative activities.
Many regional health systems are likely to occupy a larger role in safeguarding the health of their communities in 2022 and beyond. This will necessitate deeper partnerships with the many local and state public health departments that overlap, as well as more formal bilateral data exchange mechanisms. Building these mechanisms to use FHIR or APHL standards will ensure data interoperability and enable the quick aggregation of data from multiple sources, ultimately helping to create a more complete picture of a community's health. And this work will have to be prioritized, operationalized and sustained as part of broader community and population health efforts within the health system.
The pandemic has accelerated larger economic trends that have pushed health systems to rethink how they care and manage disease risk for their communities — it has also highlighted the inequities that exist with current health care delivery. These efforts have the potential to improve quality of care while reducing overall costs but they will require an eye towards the future and consistent investment in key infrastructure and support systems.
About the author
James Lu, MD, PhD, co-founded Helix in 2015 and now serves as CEO. He previously served as chief scientific officer. James's teams led the development of Helix's Exome+® assay and pipeline, established the company's CLIA/CAP lab, created the Helix Research Platform, and received the first and only FDA authorization for its whole exome sequencing platform. He also drove Helix's large-scale COVID-19 testing and viral surveillance program, securing both the National Institutes of Health (NIH) and Rapid Acceleration of Diagnostics (RADx) partnership for diagnostic testing and a national viral surveillance partnership with Centers of Disease Control (CDC).