5 questions for the makers of MyTraits Sport, the $9.99 DNA-powered fitness app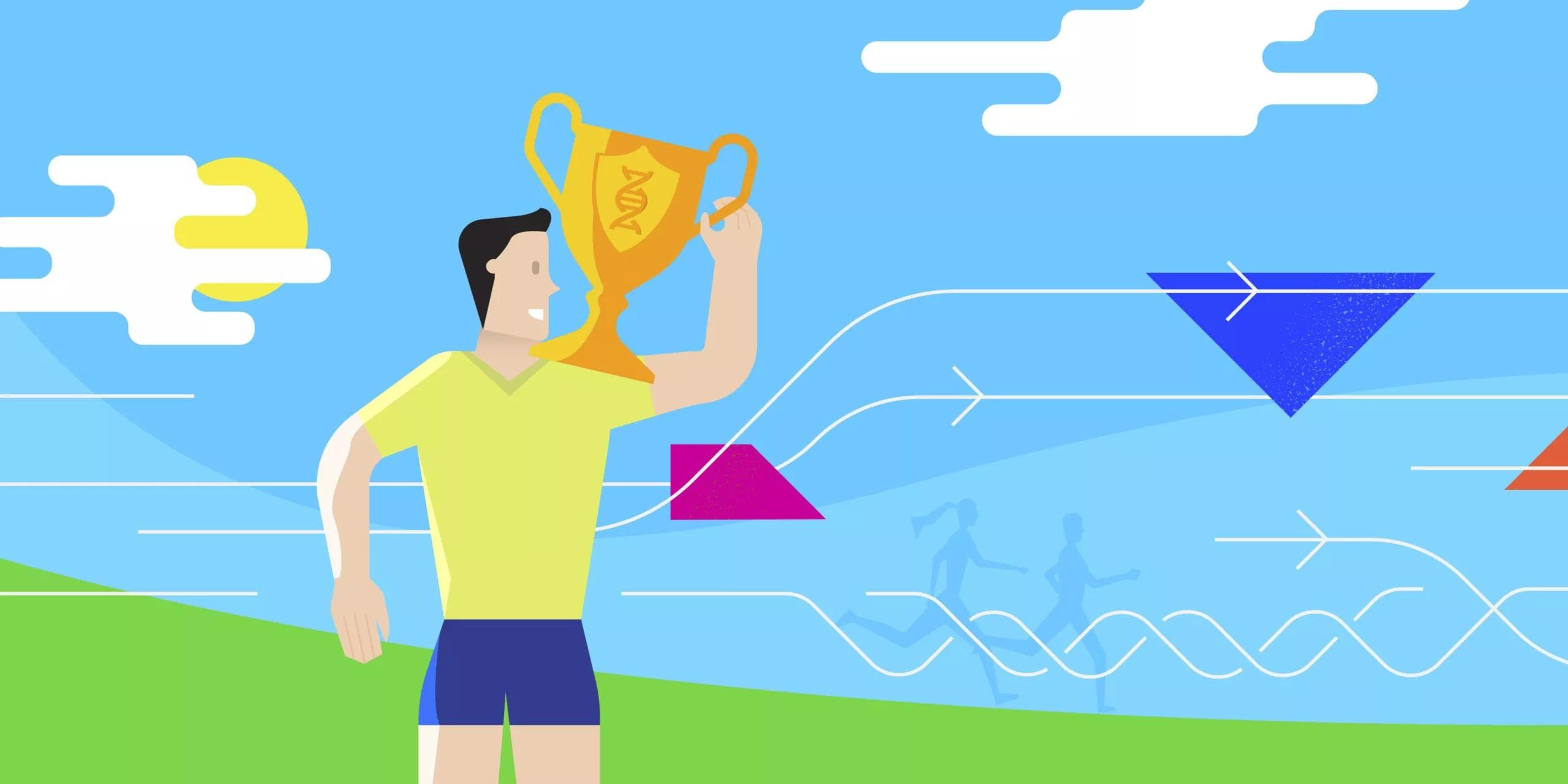 This week marks the launch of Intelliseq's MyTraits Sport, a beautifully designed app that aims to help you achieve your fitness goals using insights from your DNA. That alone is amazing… but what makes this product even more incredible is that it's launching for just $9.99. (This price doesn't include DNA sequencing from Helix, but if you've already been sequenced with Helix in the past, you don't have to get sequenced again in order to take advantage of new DNA-powered apps and services—a big advantage of being a Helix customer.)
We chatted with the makers of MyTraits Sport to learn more about what led them to build this app, how Helix has made it possible, and what's next for the team. Read on to find out more!


---
MyTraits Sport is launching at an incredible price. What was your thought process/inspiration in creating a DNA-powered product for $9.99?
Research suggests that most people are aware of genetic tests, even though only a fraction of them have been tested. One reason may be that the tests are too expensive or confusing. Our vision was to create affordable products, available to everyone, that would provide users with personalized information on their athletic ability while helping them discover their unique biology. We want to spread relevant genetic information and link it with real-world advice.
How does Helix make MyTraits Sport possible?
Helix created the first marketplace where people can explore diverse and uniquely personalized DNA-powered products across a range of categories, including ancestry, entertainment, family, fitness, health, and nutrition. MyTraits Sport fits in the fitness category, offering personal analysis of gene variants related to athletic ability and body mass index (BMI). It also provides detailed information about genetic predispositions and what they might mean for different sport activities.
This wouldn't be possible without Helix. Helix handles sample collection, DNA sequencing, and secure data storage. Its world-class lab uses the most advanced technology to read DNA, unlocking significantly more data than one-and-done tests on the market today. Thanks to Helix, we are able to integrate DNA insights into our mobile app and provide personalized information like individual predispositions related to muscle strength, the amount of energy consumed during exercise, and fat burning.
Talk to us a bit about the design of the app. How can a user optimize their experience?
We designed MyTraits Sport to make genome analysis more understandable and user-friendly. The application is very intuitive and easy to navigate: Instead of a multi-page report, users get a set of "cards" packed with personalized content reachable with just a single swipe or tap. Once users read all the cards, they get a summary of their power/endurance predispositions and BMI together with suggested fitness activities. There is also a glossary with genetic terms and interactive frequency maps about particular genetic variants. By turning the puzzle of your individual genetic code into something that's fun to look at and use, we made DNA-based insights smart and beautiful at the same time. Linking science with art through good design—this is what MyTraits Sport is all about.
What excites you most about personal genomics and DNA-based insights?
Next generation sequencing (NGS) offered by Helix makes it possible to read DNA in amazing detail. New discoveries in genomics will lead to more and more applications—from the diagnosis of rare diseases, to assessing the risks for specific disorders, to the analysis of personal potential in sports. Uncovering individual genetic predispositions can also serve to make healthier lifestyle decisions. What excites us most is the ability to educate users in a very personalized way on the basis of their genetics.
What's next for Intelliseq?
MyTraits Sport is the first mobile app from Intelliseq in the Helix Store, but it's just the beginning! The MyTraits series will be continued with more sets of traits connected to specific areas of our lives.