My DNA story: Dr. Klaudia Szklarczyk, co-founder of Intelliseq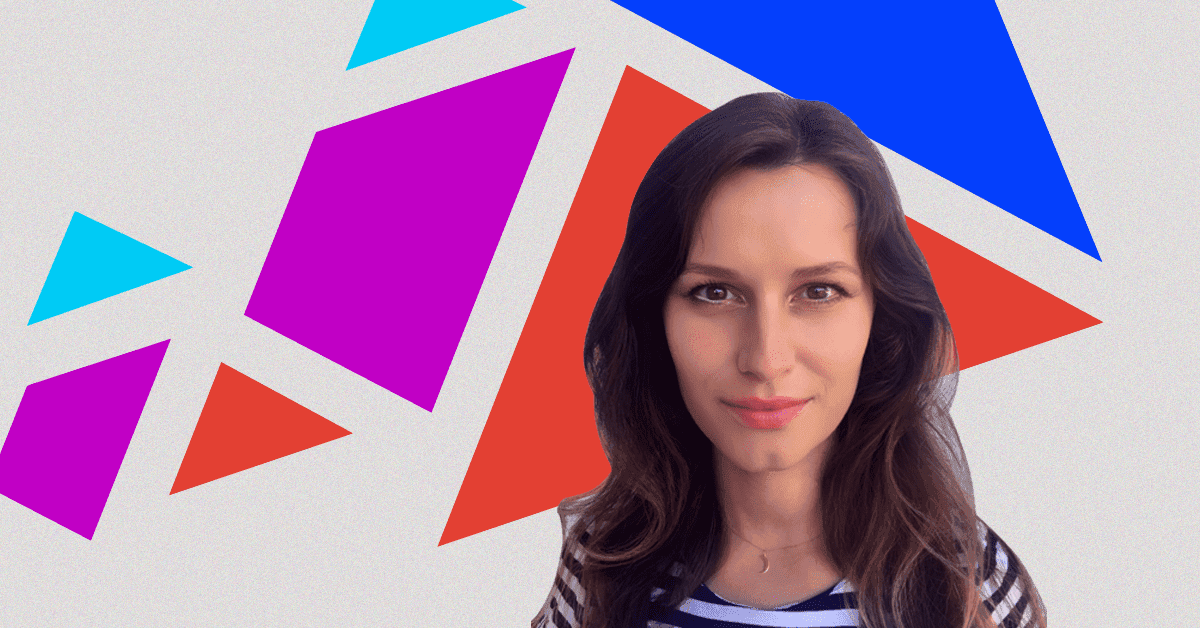 Dr. Klaudia Szklarczyk is a co-founder and Business Development Director at Intelliseq, which offers its MyTraits Sport product in the Helix Store. On a daily basis, Intelliseq provides flexible and agile bioinformatics solutions for genome interpretation and develops software for genetic applications. Dr. Szklarczyk is also a research assistant at Jagiellonian University in Krakow, Poland, specializing in the molecular underpinnings of stress-related disorders. She is a big fan of science popularization and an active member of the Spokesmen of Science Society.
---
My story with genetics started while pursuing my degree in psychology. I was always fascinated with individual differences, but observing them in behavior was not enough for me; I wanted to know the mechanisms that cause the diversity of people's feelings and thoughts.
That led me to a strong foundation in neurobiological psychology. As a part-time trainee in the Department of Neurology of the Jagiellonian University Hospital, I worked with patients suffering from dementia or stroke and became a psychological brain scientist. Still, I wanted to go deeper in understanding the molecular basis of human diseases—but in order to do that, I had to step back from patients and turn my interest towards mice and laboratory work.
Humans and mice share more than 90% of their genes, which means that mice can serve as models to study the biological mechanisms underlying individual differences in susceptibility and resilience to psychiatric disorders. I started working on mouse models during my master's thesis preparation and continued it during my Ph.D. in medical sciences. Although educated as a psychologist, I broadened my skills in molecular biology and gene expression analysis. My aim was to answer a question: Why do some people develop maladaptive stress coping strategies, while others appear to experience only a few negative effects following a potentially traumatic event? I was able to identify groups of genes, including a series of new genes, potentially associated with different stress coping strategies. This knowledge can contribute to a better understanding of, and therapy for, stress-induced disorders.

Apart from scientific discoveries during my Ph.D., I had the pleasure of meeting many excellent scientists specializing in personalized treatment and the high-throughput sequencing of the human genome. Precision medicine is an emerging approach that uses an individual genetic profile to improve the diagnosis and treatment of disease. One of the challenges of precision medicine lies in sequencing DNA quickly and inexpensively, and then clearly presenting the genetic analyses to users. To do so, we formed an interdisciplinary team of geneticists, molecular biologists, neuropsychologists, bioinformaticians, and mathematicians that shared the same vision: translating genetic information into customer-friendly clinical and recreational services. This is how Intelliseq came to be.
A real breakthrough for Intelliseq was participation in the CLARITY Undiagnosed Challenge organized by Boston Children's Hospital. Getting to the finals among the best international players in the precision medicine field really gave us wings! It was a big test for the whole team and proved our best practices in genome interpretation. A second breakthrough was cooperation with Helix. How did a genome informatics start-up from Poland start a partnership with the first marketplace for DNA-powered products? It can happen when people are not afraid to think out of the box! Soon after Helix launched, our MyTraits Sport iOS mobile application was available in the Helix Store. The MyTraits series is about to be continued with the next sets of genetic traits connected to specific areas of human life.
Data provided by DNA from saliva or blood offers the possibility of individualizing consumer goods and medical services. DNA-based insights are finding more and more applications—from the diagnosis of rare diseases and assessing the risk of a specific disorder, up to the analysis of athletic performance. Working in genetics, it's all about combining the science with product development adjusted to customers' needs. What excites me the most is that uncovering individual genetic predispositions can serve to make more healthy lifestyle decisions, which will lead to people leading healthier lives.