Helix Law Enforcement Guide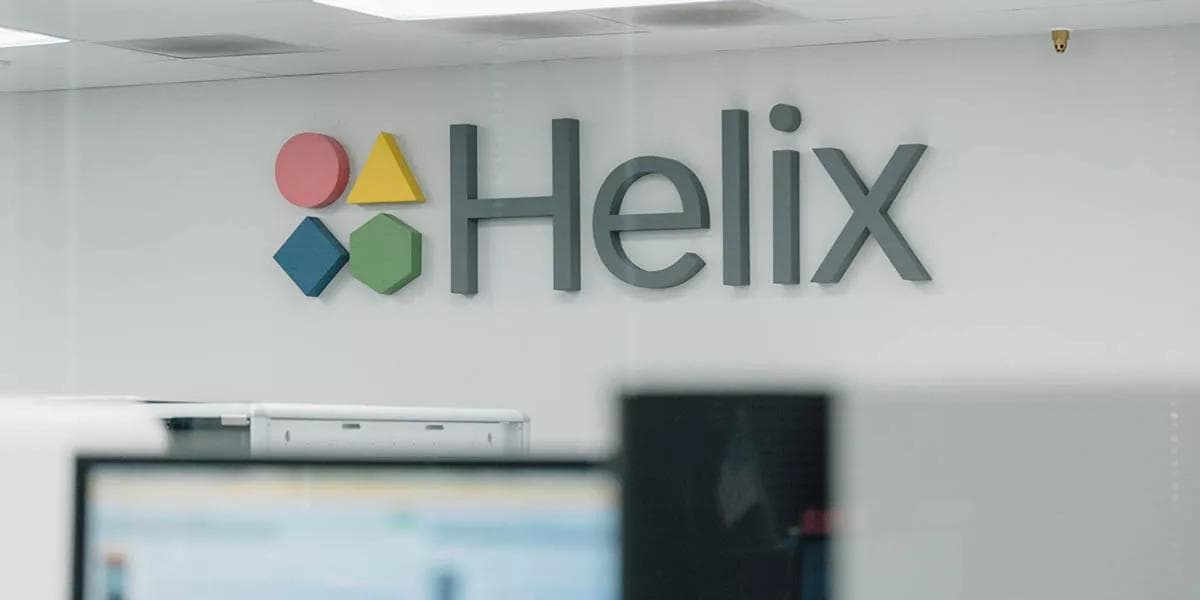 This guide is intended for law enforcement, governmental, and regulatory authorities in the United States who seek Helix user data (i.e. any data from or about Helix users that Helix users allow us to collect and store). At this time, Helix does not comply with any requests from law enforcement, governmental, and regulatory authorities outside of the United States. Additional information is available in our Terms of Service and Privacy Policy.
Helix's services
Helix offers our users various services related to the testing, analysis, and interpretation of genetic data. These services include the following:
Genomic Analysis: Helix collects, analyzes, and stores users' genetic data so that those users can access interpretations of their genetic data.
Helix Platform: Helix hosts a platform that allows users to obtain genomic analysis and purchase DNA products (i.e. products and services that will use, interpret, and deliver their genetic data).
Helix Account: Helix provides users access to the Helix platform, their DNA products, and other management settings via a helix.com account.
Information that Helix collects and shares
We collect Helix user data in accordance with our Terms of Service, Privacy Policy, and the applicable consent documents for the service(s) that users choose to access. These consent documents are: our Platform Consent, which applies to users who provide saliva samples for the sequencing of their genetic data; our Data Upload Consent, which applies to users who provide genetic data files for the analysis of their genetic data; and our Research Consent, which applies to users who have consented to participate in the Helix DNA Discovery Project.
Helix may also receive Helix user data from our partners who offer DNA products on the Helix platform, subject to their own policies and procedures and to the consent of our users.
Requests for Helix user data
Helix evaluates law enforcement and other legal requests for data on a case-by-case basis. We require valid legal process in order to produce Helix user data. We will only review requests that meet the requirements defined in 18 USC § 2703(c) and 18 USC § 2703(d). Further, we will only consider requests from law enforcement and government agencies that have proper jurisdiction to request Helix user data.
If we receive a valid request to preserve Helix user data that meets the requirements of 18 USC § 2703(f), we will preserve a temporary snapshot of the relevant Helix user data records for ninety days. We will continue to preserve this temporary snapshot if we receive a valid renewal request for an additional ninety days. At the termination of the preservation period, regardless of its length, we will remove any Helix user data that would have otherwise been removed during the course of the preservation period pursuant to Helix's retention policies.
If we receive and comply with a legitimate request for Helix user data, Helix will disclose only the specific Helix user data requested. We will not disclose any Helix user data that a legitimate request did not specifically name.
Each year, we will publish a Transparency Report that details all requests for Helix user data that we have received. We will include details relevant to our users to the maximum extent allowed by law.
How to request Helix user data
To request Helix user data, please submit the following to the address at the bottom of this guide:
If known, the subject's name, email, and mailing address.
The specific information you are requesting and its relationship to the investigation.
The official email address where we can respond to requests.
Helix accepts requests in writing, sent by certified mail, express courier, or in person to the below address. Requests should be submitted on law enforcement letterhead and signed by the responsible law enforcement officer. A copy may be sent to the below email address. We will only accept an emailed request in the case of an emergency.
Use of Helix user data for law enforcement investigations
Helix does not collect, analyze, or store information related to short tandem repeats (STRs) in users' DNA. STRs are used for most genetic analyses related to forensic science and law enforcement, and STRs are the kind of genetic data stored in law enforcement databases, such as the FBI's Combined DNA Index System (CODIS). Because Helix does not have STR information as part of Helix user data, genetic data from Helix is unlikely to be useful for the purposes of a law enforcement investigation.

Helix's Terms of Service state that:
"When you send us a saliva sample using the Helix DNA Kit, you agree to the following:
You are submitting your own saliva sample and not the sample of another person."
Therefore it is a violation of our Terms of Service for law enforcement to submit a sample to our service on behalf of another individual. Also, Helix does not have any services that enable a person to identify genetic relatives, so it would not be useful to submit a sample in an effort to identify a subject's relatives.
While Helix's Terms of Service state that "By registering for the Services, you represent and warrant that the registration information you provide is accurate, current and complete," Helix has no chain of custody process to verify a user's identity.
Helix user notification
Prior to our compliance with a legitimate request, Helix will notify the subject(s) of such requests before sharing any Helix user data, unless we are legally prohibited from doing so.
Contact information
Helix OpCo, LLC
Attn: Legal Department, Law Enforcement Request
1 Circle Star Way, Floor 2
San Carlos, CA 94070
Email address: legalnotices@helix.com