Want to build the DNA-powered products of tomorrow? We can help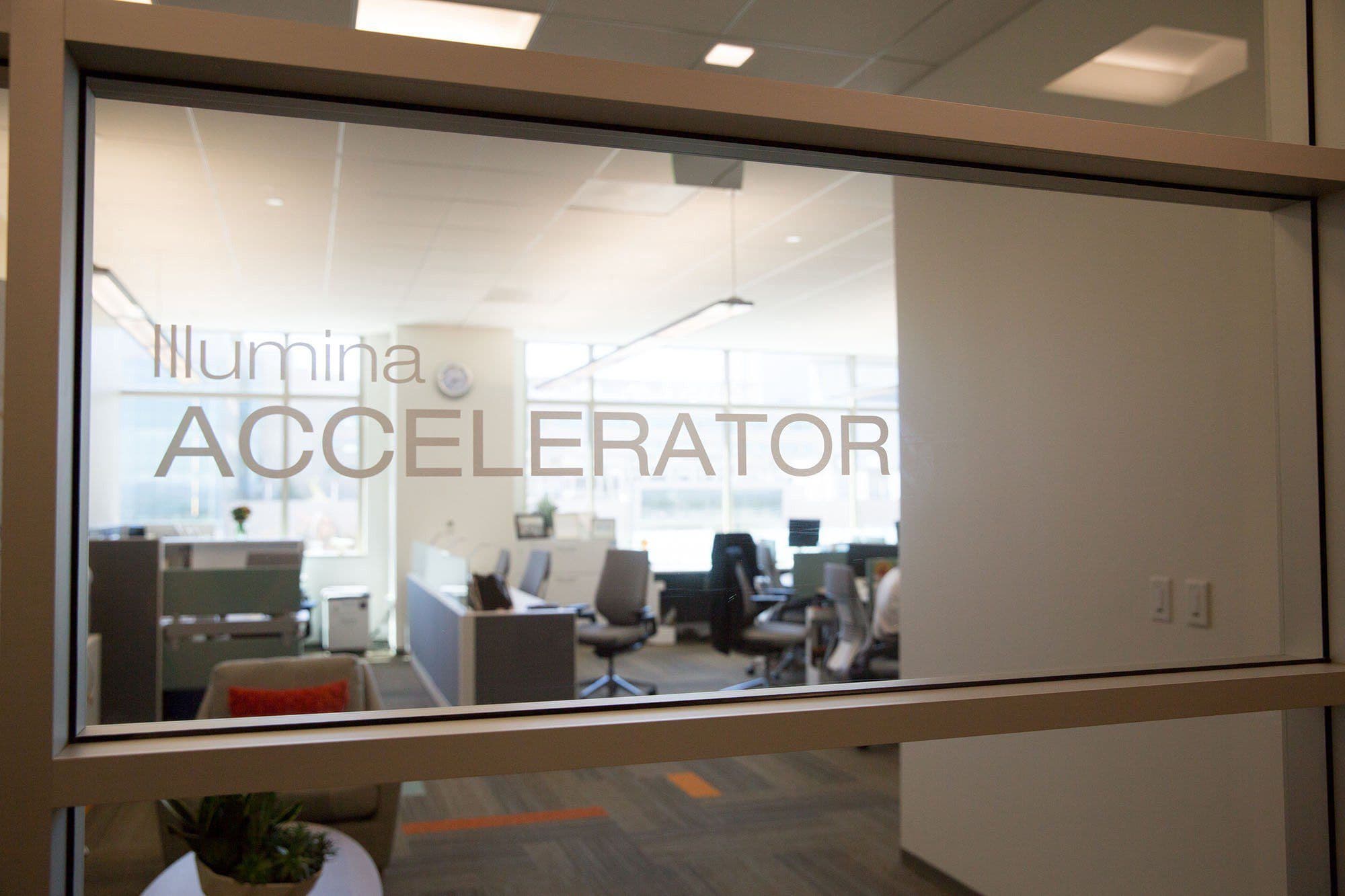 Today, we've announced a collaboration with Illumina Accelerator that will enable entrepreneurs who are innovating in personal genomics to take their ideas to the next level.
The opportunity is enormous, and the timing couldn't be better. The recent launch of our marketplace for DNA-powered products and services was a starting line, not a finish. In the coming months and years, we believe that next-generation sequencing will enable countless applications with real-world impact — applications that entertain, inform, and improve our lives in ways we never could've imagined.
In fact, many of these products and services would have been either impossible or prohibitively expensive only a few years ago. But thanks to Illumina's efforts and advances across the industry, the barrier to entry has fallen dramatically.
After a competitive evaluation process by Illumina Accelerator's team, companies that are selected to participate in this program will have access to unparalleled resources and support in navigating a complex (and very exciting) industry. In addition to lab and office space, seed funding, and access to sequencing systems, you'll be able to unlock Helix's full spectrum of expertise in fields ranging from applied genomics to regulatory affairs.
Our hope is that this program will enable developers to do what they do best — develop — while tapping into the decades of combined experience that the Illumina Accelerator team has to offer.
Think you've got what it takes? Help us unlock the next generation of DNA-powered products and services and apply. But don't wait long: applications must be received by September 1, 2017. Visit http://www.illumina.com/accelerator for more information.