The Healthy Nevada Project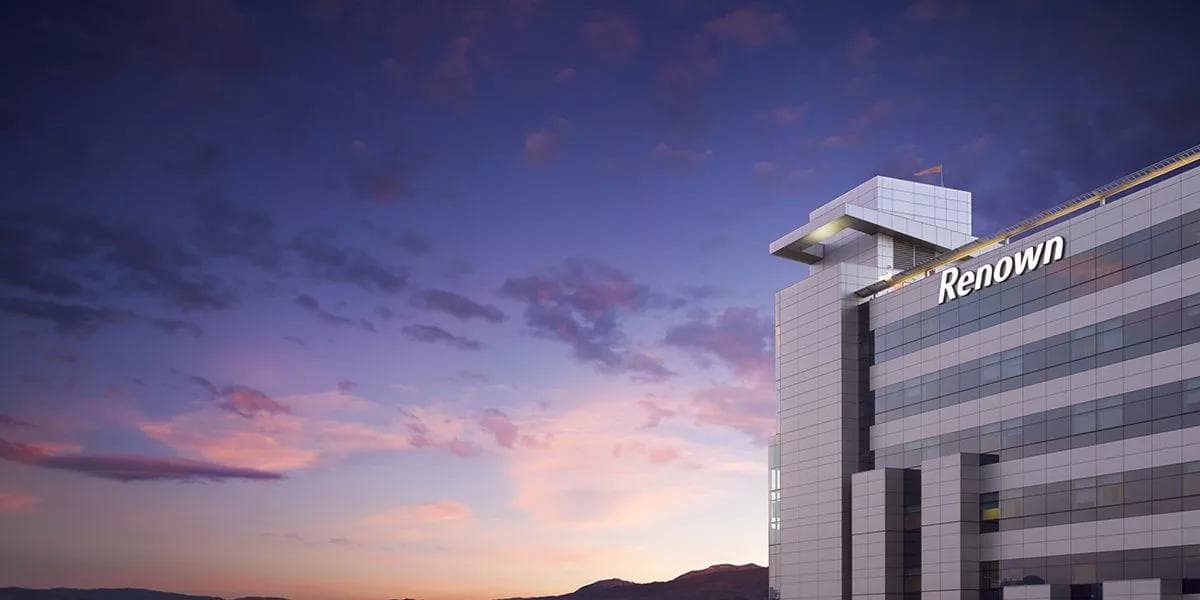 The challenge: Rapidly scaling a genomic research initiative with results that can be integrated into clinical care for a large population in Nevada
As part of its ongoing Healthy Nevada Project, the Renown Health Institute for Healthy Innovation (Renown IHI) wanted to engage 40,000 Nevadans in a large scale genomics research initiative that would drive novel discoveries as well as improve clinical care. This meant that, in addition to needing consumer friendly engagement tools, they needed next-generation sequencing technology that could produce clinical-grade data at scale Historically, this would have required coordinating with multiple partners.
About the Healthy Nevada Project
The Healthy Nevada Project is a population health study run by Renown IHI. The goal is to understand factors that determine health outcomes—one of these factors is genetics. They hope to learn about how your genetics impact your personal health trajectory and use this information to help you make better decisions about your health.
Services from Helix
Designers, content writers, and genetic expertise to develop the consumer friendly app, Healthy Nevada Traits
Provision of easy to use sample collection kits
Use of Helix's CLIA-certified, CAP-accredited lab to generate high-quality coverage of each participants' entire exome (as well as hundreds of thousands of other regions of interest)
Secure storage of genomic data to enable continued use of each sample for research and healthcare purposes
Technical support to help Renown IHI quickly sift through their data and generate impactful insights
Scientific expertise that streamlines complex research projects and enables rapid manuscript production
About Renown IHI
Renown Institute for Health Innovation (Renown IHI) is a collaboration between Renown Health – a locally governed and locally owned, not-for-profit integrated healthcare network serving Nevada, Lake Tahoe and northeast California; and the Desert Research Institute – a recognized world leader in investigating the effects of natural and human-induced environmental change and advancing technologies aimed at assessing a changing plane
The solution: Combining Renown IHI's expertise in healthcare and research with Helix's end-to-end population health solution
Renown IHI worked closely with Helix to utilize its end-to-end Population Health solution. Through Helix's consumer-facing engagement tools, in-house clinical and scientific expertise, clinical-grade Exome+ assay, and next-generation sequencing lab (one of the world's largest), Renown IHI and Helix are sequencing 40,000 Nevadans in record time. For each participant, Helix sequenced more than 20,000 genes—far surpassing the amount of data collected in other comparable initiatives—enabling Renown IHI to deliver actionable insights to their patients and be a leading innovator in precision health.
Benefits of working with Helix
End-to-end solutions for carrying out large-scale population health studies
Participant recruitment is made easier with Helix's consumer friendly products
Equipped with a high-throughput lab system
In-house expertise to enable rapid and accurate return of results at scale
The results: In less than one year, Renown IHI has assembled one of the largest genomic and health data sets in the world and changed the standard of care in their community

Interested in learning more?
Get in touch with us for the full case study on Renown IHI's Healthy Nevada Project and to learn more about how Helix can enable your population health initiatives