Your guide to Helix policies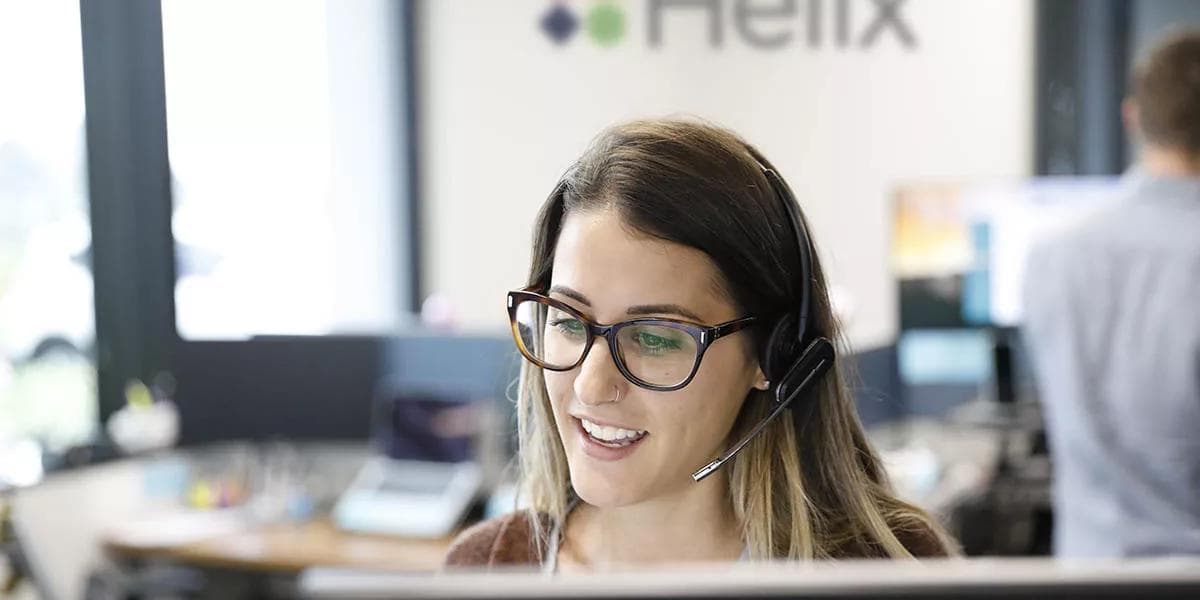 If you've created any account online, you've likely seen this phrase: "I agree to the Terms of Service and Privacy Policy." But despite the fact that policies like these cover just about anything we do online, it's often hard to figure out what they do, what the legal jargon means, and what they carve out. It can also be hard to know where to look to answer a specific question quickly.
At Helix, our goal is to give you a safe, accurate, and transparent experience. We want you to understand what our policies say and how they affect your use of our services. That understanding can help you know how and when your genetic and other information is used. We have three main policies that describe and apply to our marketplace and sequencing. These are our Terms of Service, Privacy Policy, and Platform Consent. Below, we explain the role each one plays.
Helix's three key policy documents focus on the part of the process that we take care of—from sequencing and storing your genetic information to transferring portions of it to the partners when you buy products from them. Our partners also have their own policies that apply to the products they offer in our Store. These policies cover the part of the process that our partners perform: the interpretation of certain portions of your DNA as part of your experience with their product or service. (Partners only get access to the portions of your DNA for them to deliver the products you buy and improve these products over time.) Generally speaking, our partners' policies consist of a Terms of Service, Privacy Policy, and one or more Product Consent(s).


The Terms of Service
A Terms of Service is a legal agreement between you and the company that provides a product or service that you buy. A comprehensive, clear Terms of Service outlines the relationship between you and the company when it comes to the product or service.
Helix's Terms of Service is the agreement between you and us covering your use of the Helix platform. That platform includes both our marketplace of partner products (an online store of insights powered by DNA) and our sequencing and storage of your Exome+ DNA data set. We use our Terms of Service to describe what our marketplace and sequencing involve, what you need to do to get access to them, and what limitations there are to our services.
The Privacy Policy
A Privacy Policy focuses on how a company uses and protects your data. Depending on the product, your data can include information you provide and/or information generated for you.
Helix's Privacy Policy covers our use of the data we get from you and describes what we do with your data. This data includes the genetic data we sequence for you, but it also includes account and demographic information we get from you—like your name, email, and shipping address. Your data also includes details we collect about devices you use to access our site. These details help us tailor your experience.
The Platform Consent
The Helix Platform Consent covers the purpose, risks, benefits, and limitations of our platform. Consent documents are crucial (and standard) in genetic testing and sequencing. They're meant to set expectations so customers, patients, or research participants involved understand the permissions that they are giving.
Like our other policies, our Platform Consent is an agreement between you and us. It focuses on distilling the information that we think the average person wants to know, explained in approachable language. The idea of the Platform Consent is to tell you what you need to know to make an informed decision about using the Helix platform. By agreeing to the Platform Consent, you give us your permission to sequence your DNA, store it for you, and transfer specific parts of it to a Helix partner when you buy one of their products.
Purchasing Multiple Products?
We have designed our policies to work in tandem with one another. That way, the different roles they serve combine to cover all parts of your experience with the Helix platform—including when you buy multiple products. When you first create an account with Helix and get sequenced, you are presented with all of Helix's policy documents. You'll also see all of the Partner's policy documents that apply to the first product you bought. When you want to purchase another product, you will only be presented with the policy documents for that product, and you won't have to be sequenced again.
Updates Over Time
Sometimes, we may need to update our policies. We want to be transparent about these updates, so if we make any substantial changes to any of our policies, we'll let you know. Using the Helix platform can be a lifelong journey, and we want to do our best to be clear and open about what to expect, both now and down the road.
---
We hope this has been helpful! If you ever want to review these policies again, there are links to the documents at the bottom of our webpage. You can also find the Terms of Service here, the Privacy Policy here, and the Platform Consent here.
To learn more about Helix, visit helix.com. And to shop for DNA-powered products, visit the Helix Store.