Helix + HumanCode: Powering the next wave of personal genomics together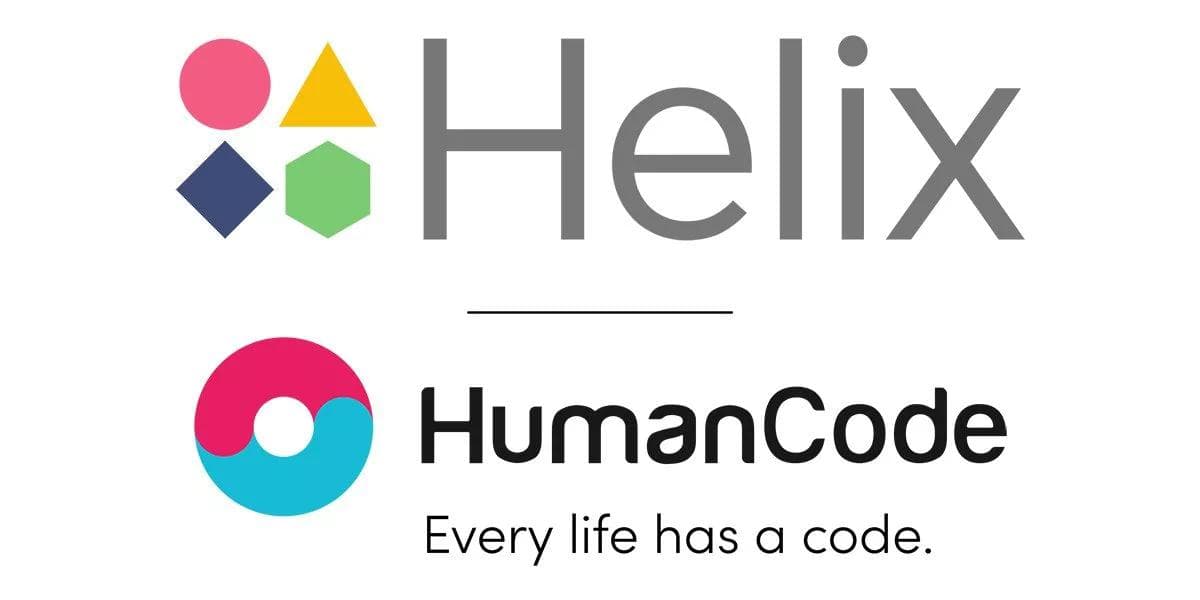 When Jennifer Lescallett, Ryan Trunck, and I founded HumanCode just over a year ago, we did so because we shared a vision for how DNA could empower millions of people to make more informed decisions about their health and wellness. A confluence of events—the advent of affordable whole-exome sequencing, advanced data science, growing consumer awareness and interest—meant that personal genomics had reached a new inflection point. We could see very clearly the direction that this burgeoning field was headed: ecosystems of innovators large and small, all leveraging the human genome to tell incredible stories and unlock informative new insights.
This is why I'm excited to announce that HumanCode has been acquired by Helix, a company that not only shares our vision for personal genomics, but has been instrumental in enabling us to act on it. As the world's first marketplace for DNA learning, Helix removed all the barriers for us to innovate in an immensely complex space with their CLIA- and CAP-accredited sequencing lab, secure and compliant storage of clinical-grade whole exomes, and a robust multi-partner platform that would allow HumanCode's customers to explore their DNA in countless ways. As we developed and launched our first product BABYGlimpse—and then our second, DNAPassport—it became clear to us that this strategy would offer customers the best way to leverage their genomic information throughout their lives. Equally important, their platform approach helps Helix partners to create great products.
When Helix approached us about the idea of joining forces, the HumanCode team was immediately excited about the prospect of taking what we'd learned through the development of BABYGlimpse and DNAPassport and putting all of our energy toward creating an even better experience for all Helix customers and partners. Our combined efforts are already well underway, and you'll see us evolve the platform in the coming months to unleash even more creativity from our incredible developer community. Whether you'd like to work with Helix on a DNA-powered product or you're ready to become a Helix customer, you're going to absolutely love what we have in store.
And I have one more bit of news: as a result of this acquisition, Helix is opening an office in Denver focused on new product development and partner support. The Mile High City isn't just a beautiful, friendly place to live and work—it has become a globally recognized center for innovation in recent years, and Helix couldn't be more excited to be a part of it.
Incredibly, as far as the science has come in recent years, we still only understand a minute fraction of the human genome. We have our work cut out for us. It's a tremendous thrill to be a part of a growing community of scientists and developers focused on unlocking the genome for everyone with the end goal of helping all people benefit from understanding their DNA.
Helix is moving quickly toward this vision, and this acquisition has only increased our momentum. We are hiring across all of our offices in Denver, San Diego, and the Bay Area. If you share our passion for the promise of personal genomics and you're ready to join an amazing, ambitious team, we'd love to chat with you.