Helix partner EverlyWell just made a deal on 'Shark Tank'—and we've got the inside scoop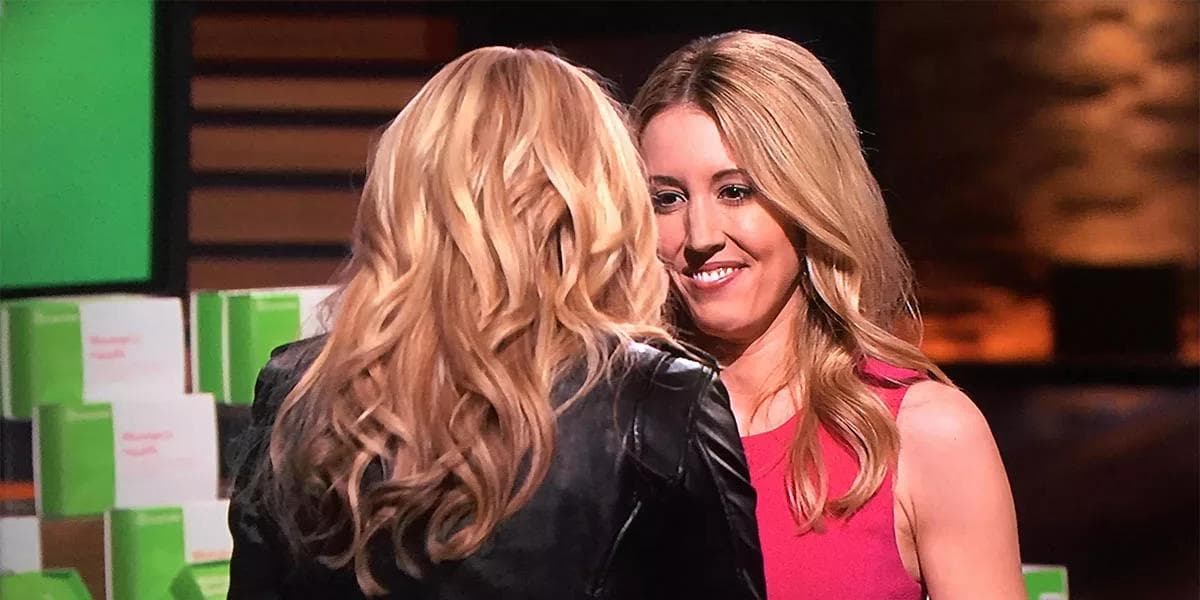 EverlyWell, an Austin-based startup specializing in turning lab testing into an easy, at-home experience, recently got national attention thanks to an exciting appearance on ABC's hit reality show Shark Tank. The company recently expanded to include genomics in its catalog of tests, with DNA testing powered by Helix. You can find these tests—Metabolism+ and Food Sensitivity+—for sale now in the Helix Store.
EverlyWell founder and CEO Julia Cheek sat down with us to answer the big questions about Shark Tank and what's next for her growing company. Read on to find out more—and don't forget to visit the Helix Store to check out EverlyWell's products!
---
What was the "ah-ha" moment that led you to create EverlyWell?
After personally having a really bad experience with very expensive lab testing that resulted in little explanation from my doctors, I knew there had to be a better way—especially since managing biomarkers is a top contributor to preventing chronic disease. With a few other passionate people, EverlyWell was launched to redesign lab testing to be convenient and meaningful.
The sharks were really impressed with your background! How has that background helped you along EverlyWell's journey?
I think being a consumer of healthcare provides a unique perspective as to how and why we built EverlyWell. My background is in strategy and operations—I ran corporate strategy for a public company, earned my MBA from Harvard Business School, and started my career in consulting. So I came from a pretty traditional corporate background, but always knew I wanted to start a company.
You talk quite a bit about the launch of EverlyWell's genomics products on the show. How does DNA help EverlyWell accomplish its mission?
We are proud to bring the latest in DNA sequencing technology to our customers through the Helix marketplace. By sharing DNA information alongside key nutrition and metabolic biomarkers that we already offer, EverlyWell is now at the forefront of genomic and biomarker consumer testing.
"EverlyWell was launched to redesign lab testing to be convenient and meaningful."
What does the deal you struck on the show mean for EverlyWell and its customers?
The deal with Lori will help us roll out an additional 12+ tests in 2018. We'll also be announcing several big partnerships that will all make our at-home health tests even more accessible and affordable for our consumers.
From your appearance, it was obvious that you care deeply about EverlyWell's mission. What excites you most about this business and the future of your company?
Our vision is that health and wellness testing should be available to every American wherever they live and work—on shelves, online, and at home. As individual health ownership continues to grow, I look forward to empowering even more people with their own health information so they can live healthier and happier lives.
Was presenting to the sharks a nerve-wracking experience?
Definitely! You get one shot to tell the story to the sharks and to America. I put a ton of pressure on myself to be sure I could tell the story of EverlyWell in the best light—and ideally get a deal from a shark. We know that our brand and consumer education is incredibly important to our growth, so it was really a once-in-a-lifetime opportunity to get to pitch the sharks for an investment.
What advice would you give future Shark Tank participants?
Be ready for the commitment! The application took about 20 hours to fill out, and it forces founders to demonstrate they're a credible business, and not just trying to get a PR bump to boost interest and sales. It's also important to be patient and know that there are no guarantees—it's a very competitive process.
We also spent a ton of time thinking about how to communicate our pitch in a way that was attention-grabbing for consumers. Make sure to find a way to make your pitch interesting for both the sharks and the audience.