What's new in the Helix Store: November 2017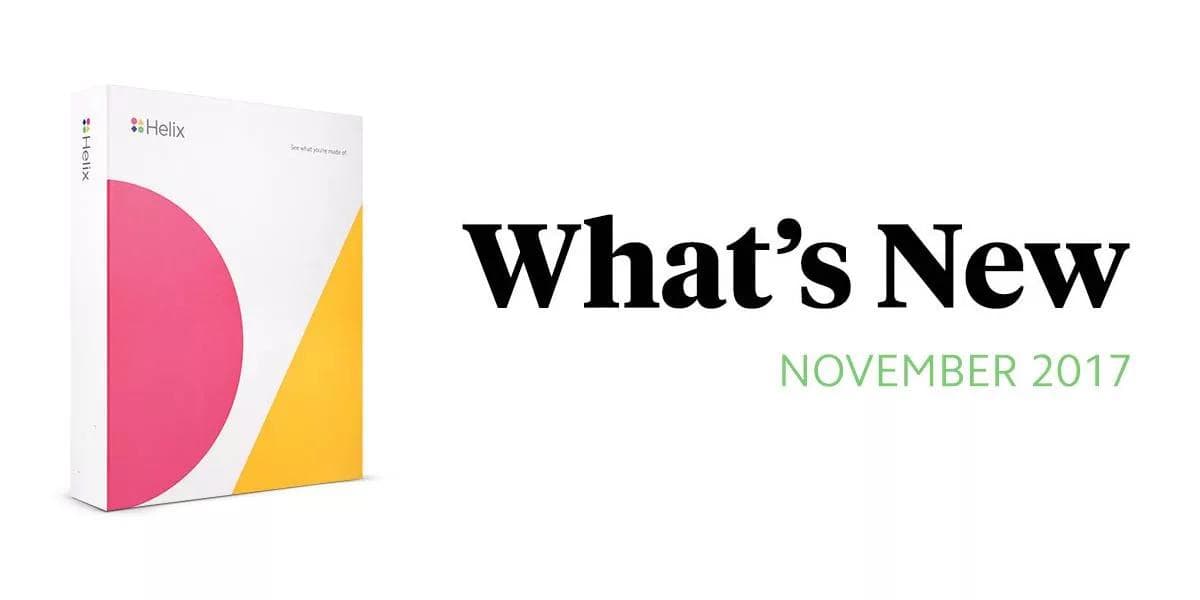 Still recovering from Thanksgiving dinner? That's okay! Some great new Helix-powered products launched this month—so take it easy, curl up on the couch, and shop unique gifts for the holiday season right here in the Helix Store.
Regional Ancestry
Insitome

The history of your ancestors is written in your DNA. Who you are today is a result of who your ancestors were, from the emergence of the human species down through thousands of years of migration. With Regional Ancestry from Insitome, find your ancestral origins—where your DNA falls among 29 regional ancestry clusters. From Europe, to Asia, to Africa, and beyond, you will discover the fascinating threads that make up your unique ancestry.
Learn more about Regional Ancestry by Insitome
---
DNAPassport
HumanCode

At a limited-time price of $29.99, DNAPassport is the perfect "starter kit" for people ready to explore their genetics!
This app enables people to discover and learn about themselves using their DNA with a fun, informational and non-medical experience. Explore over 35 traits of what makes us who we are, from our ancestry to our personality, behaviors, preferences, and physical appearance.
Learn more about DNAPassport by HumanCode
---
GoalGetter
InsideTracker

Your body is full of potential, and your DNA could help you reach it. InsideTracker's intelligent software reveals the goal that's most relevant for your body and tells you how to achieve it, based on your personal habits, preferences, and biology.
By analyzing your genetic profile along with your personal details, GoalGetter points you to the goal that best fits your body: weight, sleep, performance, or healthy aging.
Learn more about GoalGetter by InsideTracker
---
Personalized Socks
Dot One

Why wear your heart on your sleeve when you can wear your DNA on your feet? These black socks have bands of color running up the ankles, customized using 33 positions in your DNA. Your design will be printed on soft and durable socks using an all-over sublimation print technique. The socks are unisex, calf height and you can choose from three different sizes.
Learn more about Personalized Socks by Dot One
---
ACGTartan
Dot One

Get back to your roots and wear the fabric of you with this knitted tartan.
What's a tartan, you ask? It's a cloth pattern that's often associated with Scottish clans or regions—depending on where you're from, you may know it as "plaid." The ACGTartan is big enough to use as a throw or an enviable picnic blanket at the park, and we guarantee you no one else in the park will have one just like it.
Learn more about ACGTartan by Dot One
---
ACGTee
Dot One

Are you ready to be your own brand? This colorful unisex t-shirt is almost certain to be a conversation starter. Available in six sizes, your unique, DNA-powered design will be printed using an all-over sublimation print technique. The ACGTee has a casual fit and is suited for any gender.
Learn more about ACGTee by Dot One
---
And remember, there's much, much more to explore in the Helix Store. So have a look at all the amazing DNA-powered products that are available and find the one that's just right for you (and everyone on your gift list, too)!