Why the Helix DNA Discovery Kit makes the perfect gift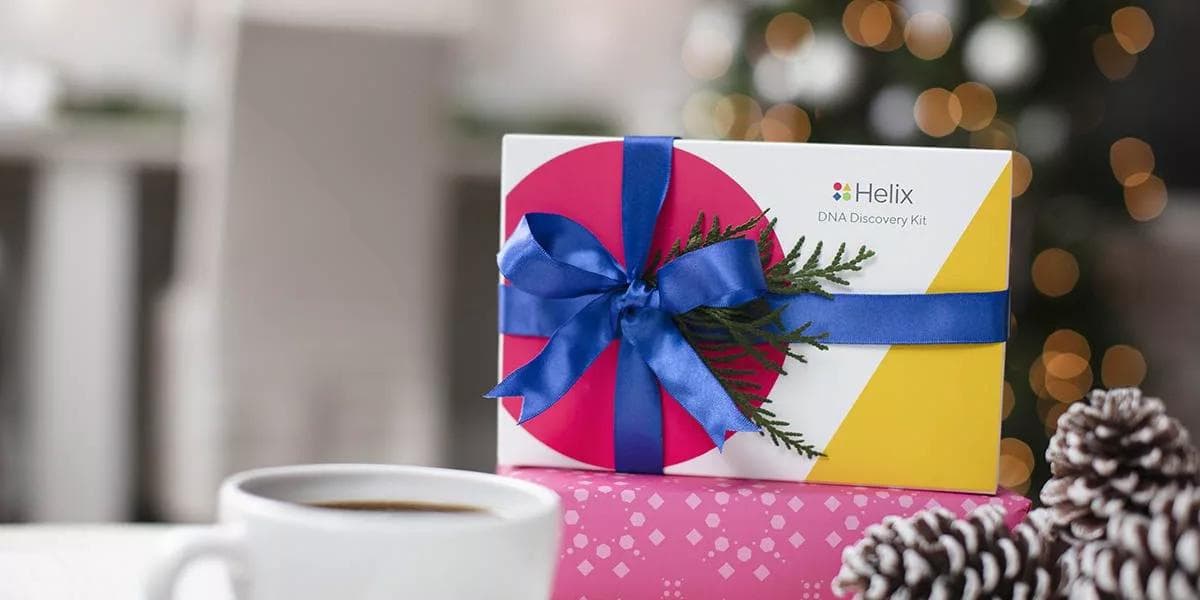 Indecision.
It's a scary word during the holiday season, and most of us are all too familiar with it. What do we get Grandma? Our cousin who lives out east? Our BFF from college?
And often, as the clock ticks down, we end up settling on gifts that are less-than-perfect. Grandma probably doesn't want one of those wall-mounted talking fish—but it starts to sound like a great idea as the big day draws near and you're racing through the aisles of your local superstore, desperately trying to check everyone off your list. (Trust us, it's not a good idea. Put the talking fish down.)

But don't worry, we've got the answer—something that's absolutely perfect for the awesome gift-giver in all of us: the Helix DNA Discovery Kit.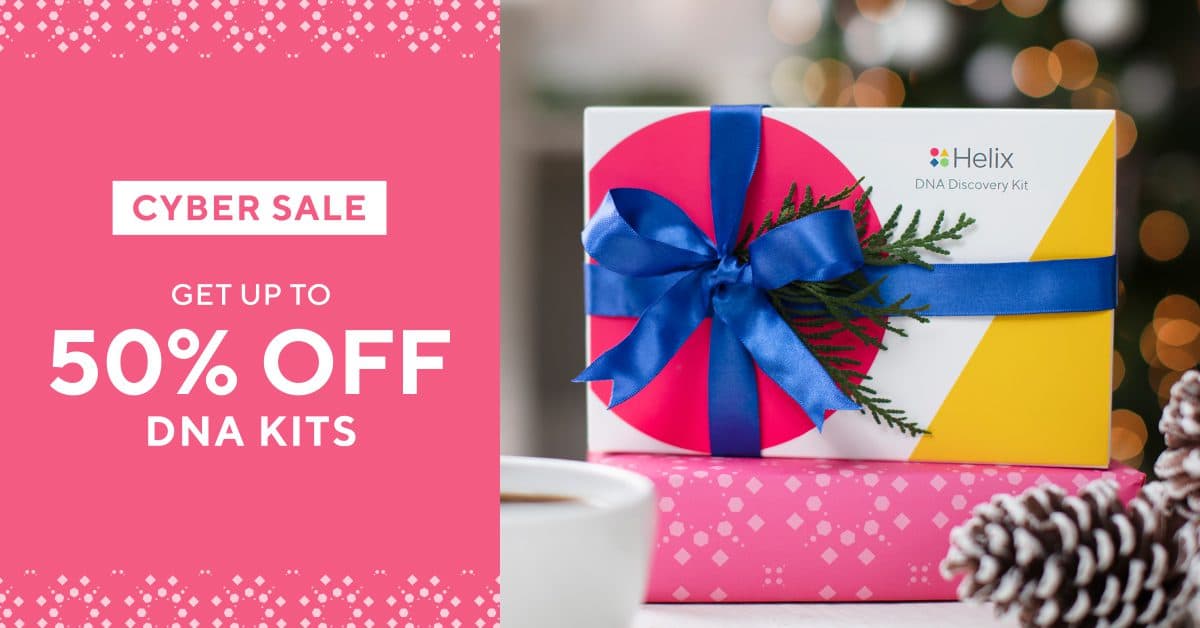 The DNA Discovery Kit includes everything that someone needs to get started with Helix:
• A DNA collection kit (a special kind of tube that they'll spit into and send back to us)
• A prepaid mailer to send the kit to our lab
• Access to the Helix app for iPhone, which lets them check the status of their DNA sequencing in our lab, see the latest news, learn about genetics, see new products, and more
• Ancestry Basics, a fun selection of insights that gives your recipient a sneak peek into their DNA's ancient past and how it may affect them today
• Wellness Basics, which introduces them to the ways that genetics can impact everything from their coffee consumption to their muscle composition
• A $20 promotional card that lets your friend or loved one keep exploring their DNA with products in the Helix Store
We created the DNA Discovery Kit for a very simple reason: Helix has a lot to explore, and many of us don't necessarily know what kinds of DNA tests our friends and family want. Now, you don't have to guess wrong—when they unwrap the DNA Discovery Kit, they'll be able to choose the insights that are right for them. And once they've been sequenced, they'll be able to get new results in the Helix Store whenever they like without submitting another sample and waiting weeks for processing.
You might say the DNA Discovery Kit is the gift that keeps on giving. The best part? It's only $49.99. But that's our little secret… Grandma doesn't have to know that you saved big money on her favorite gift this year.